GSA Online Catalog – The government developed GSA Schedules to make it easier for federal agencies to purchase services and products without having to go through the trouble of finding the appropriate supplier or manufacturer.
Thus, using a GSA Schedule contract to market to government agencies is a smart move. Aside from making it easier to find open bids, filing a GSA Contract application will assist buyers in identifying qualified suppliers.
If you want to sell to the government through a GSA Schedule contract, you might be curious about how government agencies will find your products and services and how the purchase process will work.
When a government buyer wants to buy anything, they cannot just go to one of the big internet merchants and find it since there are several standards that you must complete. Instead, they shop and order through government websites, such as the GSA Advantage, the most well-known GSA online catalog.
What is the
GSA Online Catalog?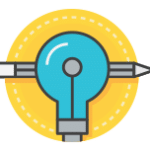 The General Services Administration (GSA) manages GSA Advantage, a government purchasing website. Essentially, GSA Advantage! is the top GSA catalog and the online shopping destination of the federal government, with discounts for federal agencies looking to purchase goods and services.
Consider GSA Advantage! to be the government's Amazon. If you need a large number of pens for your office, click on Amazon and choose from various options, including different types, brands, and pricing. For federal agencies, GSA Advantage! works in a similar way. Each item in the GSA online catalog has full product information, including photographs, descriptions, and the GSA-approved pricing.
What is Available on
GSA Advantage?
GSA Advantage is a booming virtual marketplace with over one million visitors every week and over 30,000 orders placed in that period. You may find millions of commercial products and services in the GSA online catalog, which can get searched by category, provider, or descriptive terms.
GSA Advantage is a valuable resource for GSA Schedule contractors that want to learn more about the government procurement process. If you are a potential federal contractor, it might be wise to visit the GSA Advantage! website to learn more about the process of selling to the government. Checking competitor prices in your field to see if you would be a competitive seller is also a good idea.
You can refine your search by selecting one of the following categories:
● Building & Industrial
● Electronics & Technology
● Facilities & Supplies
● Furniture & Furnishings
● Janitorial & Sanitation Supplies FSSI (BIC)
● Law Enforcement, Fire, Security
● Maintenance, Repair & Operations FSSI (BIC)
● Office Equipment
● Office Supplies
● Office Supplies & Equipment FSSI (BIC)
● Products
● Scientific & Medical
● Services
● Tools, Paint, & Recreational
● Vehicles & Equipment
How do I sign up for
GSA Advantage?
The GSA Vendor Support Center (VSC) requires all vendors to register online at https://vsc.gsa.gov or by calling, toll-free, at 877-495-4849. (M-F 7:30-5:30 PM EST). SIP will request registration details if you utilize them. You will be given a password by the VSC, which you must use on all catalog submissions.
What do Agencies buy on the
GSA Online Catalog?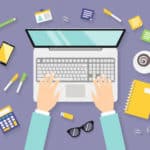 Hundreds of federal, state, and municipal entities around the United States rely on the GSA for procurement services. Each entity requires a wide range of goods and services daily. Furniture, IT, office supplies, and cleaning services are all covered by GSA purchasing requests. The annual acquisition budget has now surpassed $40 billion.
To make the purchase process easier, the GSA uses a system of SINs (Special Item Numbers) to categorize all of the items and services it orders. SINs are unique identifiers for a product or collection of products. SINs now usually match NAICS codes due to GSA MAS Consolidation, determining whether the government requires your goods much easier than before.
There are currently over 900 SINs in use. There are 24 GSA Schedules for the SINs.
The IT 70 Schedule, for example, covers a large number of SINs. While the underlying structure of GSA Schedules is currently in flux, one thing is constant: GSA requires millions of different items and services regularly.
How Do I Get on
GSA Advantage?
A GSA Schedule contract is required to sell products and services on the GSA online catalog. To get a GSA Schedule contract, you will need to figure out if your organization is eligible and qualifies for a Schedule contract; thus, you will collect a list of documents, register for certain programs, and obtain certain certifications, among other things.
Doubtlessly, it is not a simple task, and if you are unfamiliar with the process, it may be intimidating. But, dealing with these problems is one of the many ways public sector consultants can assist you and your company.
You must register your contract with the Vendor Support Center once you have received a GSA Schedule. After you have enrolled for GSA Advantage, double-check that all of your information, including prices, contract revisions (additions and deletions), and descriptions for each line item, is up to date.
Many companies, especially budding small businesses, dream of securing a GSA Schedule contract to get their products or services in the top GSA online catalog — the GSA Advantage.
Although keeping up with the GSA online catalog can be time-consuming, GSA Advantage! is a great purchasing tool for federal customers, making it a robust marketing platform for contractors. The GSA Advantage might be your company's springboard to new heights.