Use GSA Advantage to Grow Sales!

What is GSA Advantage! Is an online catalog ran by the GSA, where GSA Certified Companies can upload their products for direct purchasing by federal buyers. This online catalog is best compared to a giant e-commerce site which only GSA Schedule Holders can upload to.
Here is a quick run-down of what GSA Advantage is:
GSA Advantage is the Federal Government's largest e-commerce website.
An ordering system which gives authorized GSA customers the ability to quickly search, compare and order products and services
Lists millions of products, along with their pricing and specifications.
So, GSA Advantage is basically a huge online catalog filled with millions of products, offered by thousands of contractors.
7 Facts about the
General Services Administration

(GSA)
GSA offers tools like GSA Advantage and GSA Ebuy to facilitate federal purchasing
The U.S. General Services Administration (GSA) serves federal customers with goods and services
The GSA has 11 regional offices in Washington, D.C. The GSA consists of Federal Acquisition Service (FAS), Public Building Services (PBS), 12 staff offices and 2 independent offices that serve and support over 60 federal ministries and agencies.
GSA is the largest property manager in the world. GSA PBS owns or leases an inventory of more than 8,800 assets, maintains over 370 million square feet of work space for 1.1 million federal employees and protects over 500 historic properties.
The GSA is one of the largest consumers of products & Services, with $35.5bb going through the Multiple Award Schedule (MAS) program in 2021
GSA Schedule program provides Contractors with a long-term (20 year) government-wide contract.
GSA Schedules provide federal, state and local buyers with access to 12 Categories of Products & Services.
How do
Agencies

use GSA Advantage?
A government contractor with a GSA Advantage Catalog offers products and services to government buyers in a convenient way. 

These are the benefits to agency buyers:
Searching for items several ways (by keywords, part numbers, NSNs, manufacturer, contractor, etc.
Placing orders directly online
Reviewing delivery options
Selecting a convenient payment method
Browsing by products and services category
Easily compare prices, specs, and delivery details
Product configuration and even viewing/adding accessories
Tracking status, viewing past orders, and canceling orders
GSA Advantage!® is the online shopping and ordering system that provides government agencies access to thousands of contractors and millions of supplies (products) and services. Anyone may browse on GSA Advantage!® to view and compare the variety of products and services offered.
Federal government employees can make purchases on GSA Advantage!® using:
A governmentwide commercial purchase card (GSA SmartPay®);
A GSA Activity Address Code (AAC); or
A Department of Defense Activity Address Code (DoDAAC) (limited to purchases of GSA Global Supply items).
State and local government entities can also use GSA Advantage!® to purchase products and services under both the Cooperative Purchasing Program and the Disaster Recovery Purchasing Program.
How can GSA Advantage benefit
Contractors

?
For Contractors, GSA Advantage! is an online storefront to offer products (and services) to federal purchasers. GSA Advantage! provides Contractors with the following benefits:
Advertise your products (and services) to agency buyers that purchase through the GSA Advantage! catalog.
Access to purchasers that search for products every day
Showcase your products with pictures, descriptions, and the terms of sale (freight, Days delivered, etc.)
Using your existing GSA contract and the products that are approved on it, GSA Focus can upload your catalog to GSA Advantage! You do not need to work with the frustrating SIP – the Schedules Input Program.
Overall, GSA Advantage benefits vendors in two major ways:
Sales on GSA Advantage are faster since most orders on GSA Advantage are direct, often even before the need is published anywhere else.
It provides access to the huge government market of over 400,000 government users involved in the GSA procurement process that continuously go to GSA Advantage to search out services and goods.
What is the difference between
the
GSA's Online Tools

?
GSA has several tools  at its disposal that are relevant to commercial product and service providers. But what are the differences between GSA Advantage, eBuy, eOffer, eLibrary and Global Supply?
Federal
Non-Federal
GSA Purchasing Programs
Federal
The following federal agencies can purchase through GSA Advantage:
Federal agencies. any and all Agencies and Departments
Fully government-owned corporations. (UNICOR, Federal Financing Bank, etc.)
Independent establishments in the executive branch of the fed (Smithsonian Institute, United States Postal Service, American National Red Cross, Civil Air Patrol, Library of Congress, etc.)
Mixed ownership government corporations (National Railroad Passenger Corporation, Amtrak, Pension Benefit Guaranty Corporation).
District of Columbia
The Senate, The House of Representatives
Architect of the Capitol
Non-Federal
GSA Purchasing Programs
For contracts above the micro-transaction threshold, GSA Schedules and GSA Advantage! are often times the primary way to purchase for the government buyers. However, it is noteworthy that GSA Advantage is not the only mechanism for federal and state governments to purchase.
What are the
Benefits

of Getting Your Products Listed?

GSA Advantage! is a very strategic tool for any GSA Schedule Holder offering products. This is because federal buyers can purchase on this web-based system with a government purchase card. Most product purchases take place through this GSA eCommerce website long before the need is posted publicly. So, the benefit of having this early touch-point is invaluable.
For Service providers, the benefit of GSA Advantage! is as a search engine. Many Federal buyers will go to this website catalog to search for Contractors to bid on their projects. Again, this takes place before the need is publicly posted."
Further down this page, you will see the total 2018 GSA Advantage sales broken down by GSA Schedule (or category).
How Do You Get on
GSA Advantage?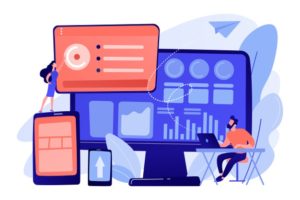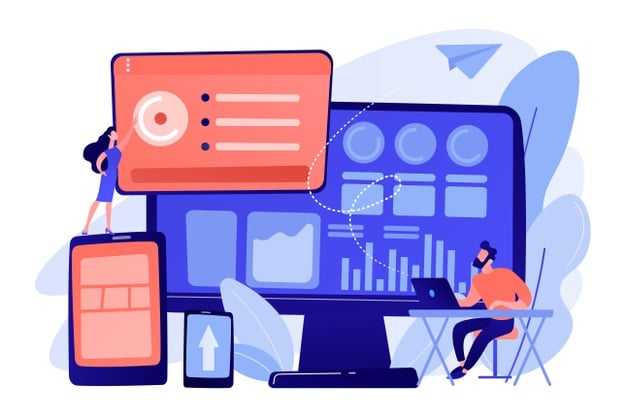 Listing your products on GSA Advantage requires your business to get into the GSA Schedule program first. The process is very involved, can take 6+ months, and can be summed up in these three steps:
Document Preparation – a large document package, call theOffer, must be prepared in a very specific way that the GSA Requires. The Offer must be uploaded into the GSA's eOffer system.
Offer Review – The GSA assigns a Contracting Specialist (CS) to review the documents. This is where the most time is spent in the process. The CS will usually get back to you with several rounds of Clarifications, where they have questions and further document needs.
Award – Negotiations will determine the final discounts and terms & conditions for your GSA Contract. Then, the Final Proposal Revision (FPR) will "seal the deal" and then award will be completed soon after. Then final Registration and document uploads will need to happen before your products are listed on GSA.
How Do You
Upload Products

?
Upon the award a GSA schedule, you are now eligible to publish your product catalog at GSA Advantage! It is now time to load your products and/or GSA Catalog File onto http://www.gsaadvantage.gov.
The primary method to upload products and service files is through the Schedules Input Program (SIP). This application can be downloaded for free from the Vendor Support Center of the GSA website (Download). The learning curve for SIP is usually steep, as it was developed over ten years ago, and is not intuitive or easy to navigate (Training).
The process to upload products is as follows:
Complete instructions on how to use SIP can be found HERE.
It is important to know about the micro-purchase threshold, which is currently $5000 and soon may be $10,000 as of 2021. Orders below the threshold can only be paid using a government purchase card. Ordering from GSA Advantage above the threshold is allowed.
How Do You Get Approved for a
GSA Contract

?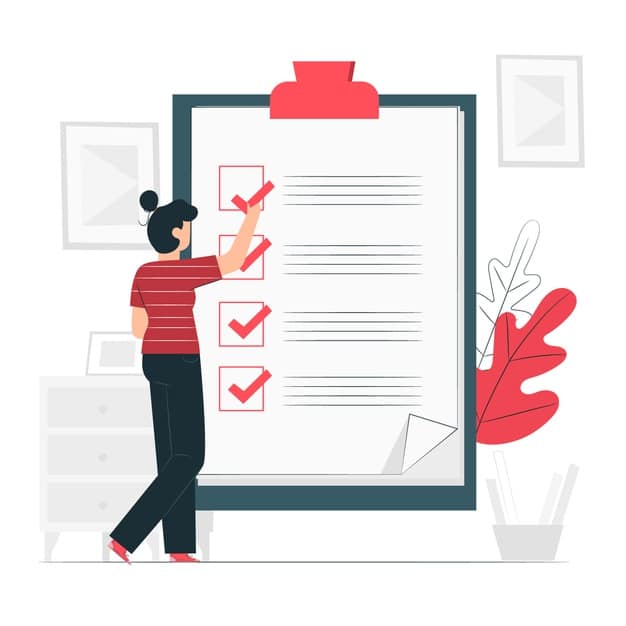 If you're wondering how to become a GSA Contract holder, here are the basics.
Your company must be in business for at least two years
Product or service offerings must fit into one of the categories of the GSA Schedule
Annual sales of at least $150,000 and has a strong financial standing is helpful
Products listed on GSA Advantage must be TAA compliant (manufactured in the US or a TAA-compliant country.
The terms "GSA Schedule" and "GSA Contract" go by several names, including the GSA Multiple Award Schedule and Federal Supply Schedule (FSS). So don't be confused by this terminology.
Learn more about the 5 steps to get a GSA Contract >>
Download the Resource Pack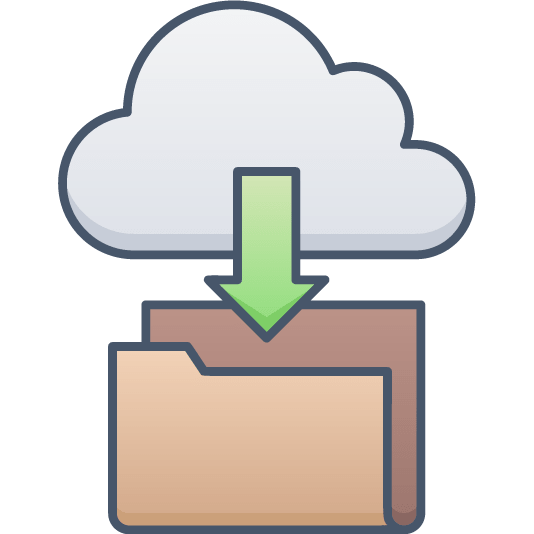 We FOCUS on GSA Contract Services! This allows us to offer the best services at an affordable price. We make the GSA Schedule process easy for you!
Schedule a Free Consultation
If you qualify for a GSA Contract, or you have some questions, schedule a call to speak to a GSA expert to discuss the next steps.