GSA merged eight professional-services Schedules into a single GSA Professional Services Schedule, or GSA PSS, contract as part of an effort to make the Multiple Award Schedules (MAS) easier to utilize.
The GSA Professional Services Schedule is one of 12 product and service categories available under the GSA Multiple Award Schedule (MAS) Contract. This category encompassed consulting, training, financial, engineering, environmental, marketing, and language-related services and was previously known as the Professional Services Schedule (PSS) 00CORP.
Through the Multiple Award Schedules (MAS) Program, GSA is committed to working closely with businesses to ensure that the best of what they offer is available to the government. The Schedules are long-term, government-wide contracts with commercial enterprises that give government buyers access to millions of commercial products and services at volume discount prices.
On that note, the GSA Professional Services Schedule is a fast, easy, and effective contracting vehicle that enables direct access to simple or specialized, fixed-price, or labor-hour professional services.
How do I get my GSA PSS Schedule?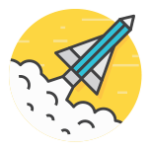 The GSA Schedules program gets updated regularly, and GSA works with business partners to help them succeed in the government market.
As a result, the GSA has developed a "MAS Roadmap" to assist new offerors in understanding how to submit commercial products and service offers. Vendors should study the PSS solicitation on SAM.gov and the PS-MAS Old SIN to New SIN/NAICS Code Crosswalk Table [XLSX – 93 KB] to see if their services are appropriate for them the GSA PSS.
Assuming that you already secured your GSA Professional Services Schedule contract, here are the things you have to do next:
Administrative tasks must get completed not just when preparing and securing a GSA Professional Services Schedule. When growing a customer base, new GSA PSS contractors must also fulfill critical contract administration responsibilities. They are as follows:
When you create an account with the Vendor Support Center, you will gain access to training, publications, and tools to assist contractors in succeeding. On the Vendor Support Center publications tab, start with the "New Contractor Orientation Webcast" and "Steps to Success [PDF]" Guide.

You are creating, disseminating, and keeping a pricing list for your business. Within six months of contract award, new contractors must upload their current authorized price list to GSA Advantage!®, GSA's online shopping and purchasing system. Within 30 days of award, send two copies of your price list to your GSA Procurement Contracting Officer (PCO). Moreover, maintain the information on GSA Advantage!® during your GSA PSS contract's duration.
Now, go to GSA's eLibrary and type "00CORP" in the "Quick Search" dropdown box on the right-hand side of the screen to acquire your GSA PSS Schedule and access PSS. You can use GSA's eBuy to electronically publish and receive estimates in a secure environment once you have selected which services you need.
What is the purpose of the gSA Schedule?
The GSA Schedule is commonly known as the Federal Supply Schedule or the Multiple Award Schedule (MAS). It is a long-term governmentwide contract with commercial enterprises. This setup allows the government to purchase millions of commercial items and services at fair and reasonable costs. With contemporary technologies to connect government buyers and industry, MAS makes buying simple and efficient.
A GSA Schedule Offers:
Regulatory Compliance
Under FAR Part 12, GSA has negotiated commercial item terms and conditions, including supplier and service-specific terms and conditions, as well as extra clauses that provide the government with a baseline level of protection.
Moreover, the GSA evaluates each GSA PSS offeror to determine they are responsible contractors, according to FAR Subpart 9.1. This option means you can rest assured that contractors:
Have sufficient financial resources to complete the work outlined in the schedule.

Can meet the deadlines for delivery and performance.

Have a good track record of performance.

Have a good track record of corporate ethics and honesty.

Have the necessary business infrastructure, resources, equipment, talents, and controls to complete the task.

Under federal laws and regulations, they are otherwise qualified and eligible to receive a contract award.
Fair and reasonable pricing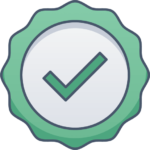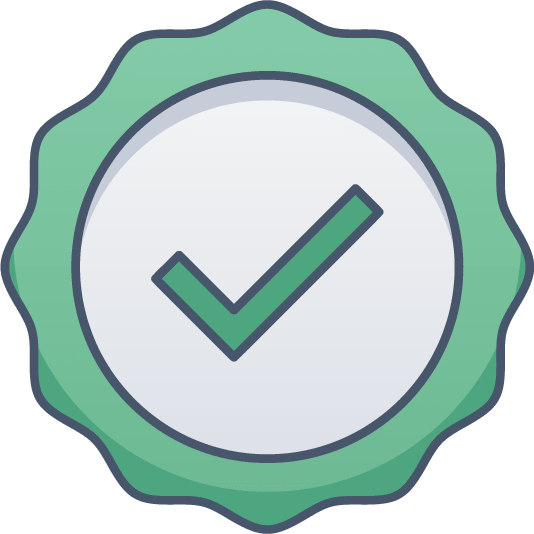 GSA contracting officers (COs) examine whether the costs of goods, fixed-price services, and hourly rates for services are "fair and reasonable" before granting a GSA PSS contract.
In addition to the variables mentioned above, the GSA analyzes the rates or discounts offered to the government with the best prices or discounts shown to the company's commercial clients – a practice known as "most favored customer" pricing.
Except for DOD and NASA, ordering operations do not need to make a separate judgment of fair and reasonable pricing because GSA has already established that prices under GSA Schedule contracts are fair and reasonable.
You can obtain commercial materials and services considerably faster with streamlined ordering procedures than you can with open-market methods.

When purchasers employ FAR Subpart 8.4 ordering processes, such orders are consistent with the Competition in Contracting Act (CICA). Ordering operations "shall not" synopsize the need, according to FAR 8.404(a); thus, schedule orders do not require publishing on FedBizOpps.
Full product and Broad Service Offerings
Buyers have access to an unprecedented depth and variety of GSA offers. Moreover, GSA PSS contractors provide constant coverage and provide the most cutting-edge solutions and services.
The GSA MAS program offers significant advantages, particularly for small businesses. Having a GSA PSS contract requires some extra time and effort, but securing one is well worth it. Ultimately, a GSA PSS contract may be a useful instrument for your company's future growth in the federal marketplace if properly maintained.