5 Tips on How to Do What Others Want, Not Get Them to Do What You Want.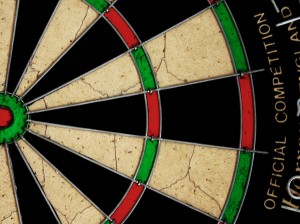 A trend I am noticing in LinkedIn and other social networks theses days are articles titled "How to get what you want" or "How to get people to do what you want." This post is the antithesis to these trends. What I would rather read is an article titled "How to do what others want."
We were created as communal, not solitary, beings. Serving a client, friend or spouse with your given talents is much more rewarding than "getting what you want." If you think it's all about you, or you are here to serve yourself, then I believe you are wrong.
1) Don't wait to be prompted. Help the people in the ways you have been put here to help them. They might not ask you to help, but you are not here to serve yourself so find someone else to serve.
2) Ask Questions, Listen Intently. If you talk more than your customer or friend, then you are doing it wrong. Sometimes, you help someone by simply listening, and it ends there. If they just need someone to talk to, your work is done.
3) Apply your knowledge to their needs. You are a different person with different talents, perspectives and resources. So your pool of knowledge may solve their problem using the tools you have been given.
4) Ask yourself "what resources do I have that they could use?" If you are helping a client, ask yourself "what is a fair price?" Not "how much can I pry away from them?" If it is a friend, then do it for free.
5) Not all problems are solvable. If this is the case, simply let them know that you are there for them and they can use you as a resource in any way they see fit (it's the worst when help has conditions).
This goes against our culture that has bought into the "survival of the fittest." But I have been rejecting that for almost 8 years now and have some very rich friendships and my business is doing just fine too.