How to Become a GSA Advantage Vendor – When the government requires something, it cannot just purchase it. Instead, federal agencies buy products and services from commercial enterprises through a vehicle known as "Schedule." The General Services Administration (GSA) oversees the federal government's entire procurement process and only awards. Schedules to certified contractors to ensure the quality of the products and services and the legitimacy of the providers.
As a result, becoming a GSA Approved Vendor can open the door to government contracts while also providing several additional benefits. In any industry, achieving this status elevates your business to an elite stature, from which you will get rewarded with reputation and monetary gain.
This article then goes through how to become a GSA Advantage vendor.
Depending on your resources, contract experience, and the GSA Schedule you are pursuing, the complete process of becoming a GSA Advantage vendor can take anything from a few months to over two years. As a result, before you begin the procedure, check your eligibility and appraise the market.
Generally, there are three steps on how to secure a GSA Schedule and how to become a GSA Advantage vendor:
1 – Registering at GSA.
2 – Submitting all necessary information.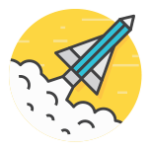 3 – Waiting for GSA to review your offer.
If you are starting from scratch, the first stage of becoming a GSA Advantage vendor will take a few months because you will need to receive a DUNS number and a NAICS, then register with System for Award Management and complete the required training.
The second step on becoming a GSA Advantage vendor might take anything from a week to a year or even longer. Before you can consider your offer, you must submit a slew of documents to GSA. Furthermore, product-based Schedules demand you to present a structured list of all of your items, as well as a Market Rate Sheet to compare your offer to the competition.
Step three has a time limit of 120 days. However, if your offer gets rejected due to a lack of information or errors, you must return to step 2.
There are ways to make the process to become a GSA Advantage vendor go faster: Do your best to collect and submit all relevant information without errors to avoid your submission getting rejected. Or, hire an experienced GSA contracting consultant and delegate.
What is a GSA-approved Vendor?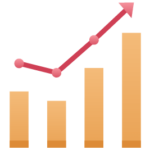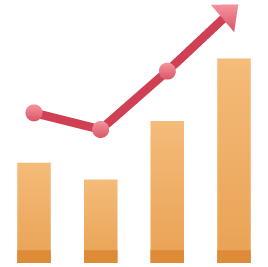 First and foremost, the GSA oversees all government purchasing operations through contracts or Schedules.
A GSA Schedule is a five-year contract between the government and a commercial enterprise that you can extend up to three times. For the duration of the agreement, the company can offer its products and services to the government, mainly numerous federal agencies and organizations, under the scope of a certain SIN (Special Item Number). Winning a Schedule award means the company complies with GSA laws and regulations, has completed rigorous checks, and has an excellent track record.
With that, "GSA Approved" status indicates that a company or organization is permitted to sell items or services to the US government via the General Services Administration.
Contractors who the GSA has approved are eligible to bid on government contracts. Additionally, only GSA-approved businesses can post their offers on government buying platforms such as GSA Advantage!
You must first have an established track record in your field to learn how to become a GSA Advantage vendor. Normally, the government requires a two-year history of earning at least $25,000 each year. Organizations must fulfill several processes to be eligible for a GSA Schedule contract, including getting a DUNS number and registering in the government's SAM system (System for Award Management).
There are several other procedures to take before getting on a Schedule, in addition to making sure your history matches what the GSA needs. For example, you will need to prepare financial logs, work statements, and historical performance records, among other things. There will also be additional online procedures to complete, including the "Pathway to Success" curriculum and a "Readiness Assessment," both of which can be time-consuming.
Persistence, time, and research are all required on how to become a GSA Advantage vendor. Many small businesses find the procedure intimidating, but it is well worth the effort.
What does GSA Eligible Mean?
As established, GSA Approval is a designation given to businesses that have granted permission to sell to the US government through the General Services Administration (GSA). GSA clearance is a non-industry-specific designation for companies that manufacture or offer products or services for the US government.
But, to secure a GSA Schedule, one must be eligible to get one first.
In GSA Order ADM 5450.39D, Chapter 6, the Office of Acquisition Policy (OAP) has been assigned the authority to make eligibility determinations for businesses to use GSA sources in line with GSA Order OGP 4800.2I.
GSA's OAP must find entities eligible based on the applicable authority (for example, legislation, rules, and so on) and GSA Order OGP 4800.2I. Moreover, the GSA sources that an entity can become determined by the entity's category and underlying authorization.
GSA sources of supply are available to state and municipal governments. Any state, municipal, regional, or tribal government, or any instrumentality thereof, including any local educational agency or institution of higher education, is defined as a state or local government under 40 U.S.C. 502(c)(3).
In terms of expediting procurement efforts, all federal contractors should strive for "GSA Approved" status. True, becoming a GSA Advantage vendor is a difficult process. Still, the benefits and advantages that come with it, both in reputation and monetary value, make it well worth the required effort.
If you are still considering applying for a GSA Schedule and learning how to become a GSA Advantage vendor, now is the time to get started! Do not get left behind in the public sector — apply for a GSA Schedule today!