It is no new news that government contracting is one of the most lucrative sources of income. Thus, more and more businesses are looking into securing a GSA Schedule contract.
Whether you are only beginning to secure a GSA Schedule or already have one, it pays to keep updated on recent events.
There have been a lot of changes in the last few years for GSA Schedule contractors, from the three phases of the Multiple Award Schedule (MAS) Consolidation through the latest MAS Solicitation.
Moreover, GSA eMod, a web-based application that enables MAS contractors to digitally organize and send contract modification requests to the Federal Acquisition Service, is one recent change. This change came about as part of GSA's IT modernization initiatives to reinforce security and provide internationally recognized solutions.
Although it can be difficult to keep up with everything going on, here is everything you need to know about GSA eMod.
eMod, or Electronic Contract Modifications, is a web-based application that enables Vendors to electronically submit contract modification requests under the Multiple Award Schedule (MAS). eMod protects data integrity by utilizing digital authentication technology and includes an electronic signature functionality.
Since March 8, 2021, GSA Schedule contractors are required to login into eOffer and eMod using their GSA FAS ID, eliminating the need to use digital certificates for eOffer and eMod. Instead, they rely on multi-factor authentication.
A vendor can submit several modifications in a single transaction using eMod.
Numerous modification types and their associated sub-types are available. eMod enables GSA contracting officers to "split" modifications. Splitting the Mod streamlines the procedure by allowing both to get completed concurrently.
There are currently eight distinct categories of modification requests, including:
Additions
Administrative Changes
Cancellation
Deletions
Legal
Pricing
Technical
Terms and Conditions
The eMod process consists of five fundamental steps.
Step 1:
Authenticating eMod Request
Contractors will no longer be required to use a digital certificate to use eMod as of March 8, 2021.
To access eMod, offerors will log in using their FAS ID credentials. The FAS ID is a secured, centralized identity management system that permits contractors to access several GSA applications using a single email address and password.
The generation of FAS ID is part of GSA's overall IT modernization initiative and is used to access systems such as the FAS Sales Reporting Portal, GSA Advantage Purchase Order Portal, GSA Vendor Portal, the Mass Modification Portal, eBuy, and other similar services. For further information, you can go to the eOffer portal, where you can also register for a FAS ID if necessary.
Step 2:
Finalizing and Completing the Modification Request
Contracting companies can select the type of modification request they wish to make from a list of available modification requests. Afterward, contractors complete the relevant information and attach supporting papers, such as a price list.
Step 3:
Filing the Modification Request
As soon as you are pleased with the responses and supporting documentation, you may click on the "Submit eMod Request" button. When you click on this option, a proposal document is generated that includes your responses. This proposal document and any attachments get transmitted to the Contracting Office through electronic communications.
Step 4:
Reviewing eMod Request
Following the assignment and review of the eMod request by the GSA Contracting Official, they will contact you to provide clarifications or additional information as needed.
Step 5:
Awarding of Contract
After completing the eMod review process, the Contracting Officer will prepare the modification package, which will contain all of the files that they will include in the final contract modification. When the package gets created, an email will be sent to you as a contractor, informing you that you must log into eMod and sign the modification package to proceed.
Once you have signed the package, it will send an email notification to the GSA CO, who you will notify to sign the documents. Following the CO's signature, a notification gets sent to both the contractor and the CO through email. In eMod, you can log in and download the necessary change documentation.
What Does
GSA Pricing Mean?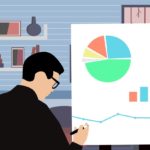 GSA Pricing is a company's agreement with the GSA to provide such goods and services at the agreed-upon prices to any qualifying government agency or department that meets the requirements of the GSA.
The GSA Pricing for each GSA-contracted good or service gets defined through negotiation, which also establishes the terms and conditions of the contracts, such as delivery dates, warranty durations, and other stipulations that apply to the contracts. This feature helps save time, reduces the amount of duplicated effort, and reduces the amount of paperwork.
Given that GSA Schedule Contracts get awarded through a fully open competitive process, negotiations ensure that GSA pricing is fair and reasonable. Additionally, all contracts and purchases made under them are subject to periodic review and evaluation to ensure they remain objective.
When there is a need to update anything under the GSA Contract, the GSA eMod comes in.
While the GSA Schedule Contract and GSA Pricing is intended to streamline and decrease paperwork, the process can nevertheless be complicated or perplexing, especially for entrants to the federal market.
Bear in mind that the process is not as straightforward as other encounters with government institutions. Your business effectively requests authorization to become a preferential vendor for the federal government and receive government funds in exchange for goods or services.
As a result, any businesses interested in securing a GSA contract should begin by submitting a proposal for assessment by the GSA.
The government created the GSA eMod system to streamline and accelerate the modification procedure and electronic modification for the contract file.
Despite the enormous quantity of changes, you must maintain your Schedule. For starters, make a note of any critical transition dates and add them to your calendar so that you can assure compliance with the terms and conditions of your GSA Schedule contract.
If done right, the GSA eMod is a terrific way to keep your contract up-to-date and competitive in the government space.