The GSA Schedule Contract is the primary method for selling to government agencies at all levels, including federal, state, and local.
The U.S. government created GSA Schedule Contracts to give federal agencies a simple way to get products and services without jumping through hoops to find the correct source or manufacturer. Choosing a GSA Contract is a great way to sell to government entities. Aside from the ease of finding open bids, submitting an application for a GSA Contract allows buyers to identify eligible suppliers.
However, it is important to note that receiving a GSA Schedule Contract does not guarantee that you will do business with the government. Contractors must actively manage and market their GSA contracts to expand their federal employment chances.
First, you should be aware that GSA Schedule Contracts go by a variety of names; some of the most common are GSA Approved, GSA Schedule, and Federal Acquisition Schedule. They are all the same thing, no matter their title.
The GSA schedule is defined as "government-wide, indefinite-delivery, indefinite-quantity (ID/IQ) Multiple Award Schedule (MAS) contracts," according to the GSA website.
It is federal because you can use the contract to work for any federal agency after you have qualified. To reiterate: the GSA contract gets awarded by the GSA, yet recipients can use it to obtain work out of any federal agency. Moreover, indefinite-delivery and indefinite-quantity mean the contract is open-ended.
GSA contracts are five years long (with the option to renew for up to 20 years), and they allow you to collaborate with any federal agency. Your rates for government work get set when you get the contract. Once you have the GSA schedule, it will be much easier to secure government contracts.
Furthermore, a GSA Schedule Contract allows multiple organizations to compete for the contract. The GSA schedule has over 19,000 companies on it, with 80 percent of them being small businesses. When you acquire a GSA contract, your federal work rates get set in stone. Once you have the GSA schedule, it will be much easier to secure government contracts.
What is a GSA Schedule Contract?
A GSA Schedule Contract, also known as MAS or Federal Supply Schedule, is a long-term government-wide contract with commercial enterprises. This contract gives federal, state, and local government buyers access to over 11 million commercial supplies and services at volume discount prices.
In 1949, President Harry Truman formed the General Services Administration to speed up purchasing government supplies by removing time-consuming administrative tasks involving federal agencies and firms.
To get a GSA Schedule contract, contractors must go through extensive screening and vetting. Thus, to fully appreciate the benefits of having a GSA Schedule Contract and ensure continued compliance, it is necessary to understand the benefits of having a GSA Schedule.
The main advantage of obtaining a GSA Contract is that it simplifies the purchasing process for both buyers and contractors.
Federal agencies can save time and money by using the GSA Schedule to discover qualified contractors. Contractors benefit from the GSA Schedule contract because it connects them directly to the government contracting community, making dealing with the government much easier. To continue to receive these premiums, contractors must adhere to GSA standards.
An offeror must first become familiar with MAS solicitation 47QSMD20R0001 before submitting an offer to earn a GSA MAS contract. Additionally, by preparing, offerors must:
● Complete training to have a better knowledge of the GSA MAS Schedule contract vehicle;
● Complete registration requirements; and
● Accurately select SINs that best fit their products or services.
Step 2: Assess whether your company is ready for a GSA Schedule by determining what documentation is required to meet the criteria.
To qualify to get a GSA Schedule, your company must have:
● 2 Years Experience in Business (exception for IT solutions)
● Healthy Financials
● Products or Services that Fit Under a GSA Schedule Category
● TAA Compliance if Offering Products
● Past Performance if Offering Services
Step 3: Prepare your offer.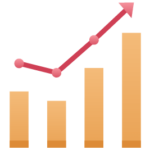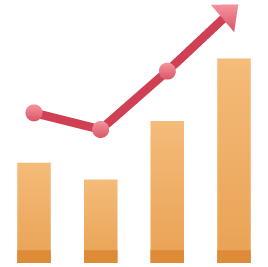 Completing the GSA-provided paperwork and compiling the needed information and documents are the two key components of putting together an offer. Offerors must gather and fill out documentation of their company's finances, experience, products and services offered, and commercial transactions history for this step.
Step 4: Submit your offer.
Structure your pricing and terms so that your GSA Schedule Contract is profitable while remaining competitive. In addition, offerors can use eOffer to fill out information, download and upload pre-made templates, sign and submit their finished offer. Until the offeror submits their request, GSA contracting personnel are unable to see the data in eOffer.
The GSA will evaluate your proposal. Following the submission of an eOffer, the offer will get reviewed by a contractual representative. Offerors must collaborate closely with the designated representative to raise and resolve problems or difficulties, correct errors and inconsistencies, and negotiate pricing and other parts of the offer.
Step 5: Maintain your contract.
To get the most out of your commitment, learn the best practices for selling through your GSA contract and how to keep your GSA contract current and compliant.
Putting together a solid GSA Schedule Contract offer is difficult and time-consuming. However, with a completely new market on the horizon, these obstacles are insignificant compared to the benefits that await. After all, with the right resources and professionals on hand, getting a GSA Contract offer approved may be a breeze.