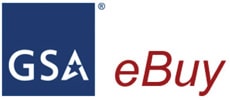 Once your contract is awarded and your Catalog File is approve, you will gain access to GSA eBuy. The GSA eBuy system is an online Request for Quote (RFQ) system. The GSA eBuy system posts and emails GSA Schedule Contractors relevant opportunities based upon their SIN categories. Your mastery of this site can determine your success in the GSA program.
---
GSA Ebuy is an electronic Request for Quote (RFQ) system designed to allow government buyers to request information, find sources, and prepare RFQs/RFPs, online, for millions of services and products offered through GSA's Multiple Award Schedule (MAS) and GSA Technology Contracts. Government buyers can use GSA Ebuy to obtain quotes or proposals for services, large quantity purchases, big ticket items, and purchases with complex requirements.
eBuy is a website, run by the General Services Administration (GSA) that allows federal buyers to Request Proposals from GSA Contractors (www.ebuy.gsa.gov). eBuy is designed to simplify the purchasing process for federal buyers supplies looking to acquire products or services under GSA Schedule Contracts, GSA Technology Contracts, State & Local (under Cooperative Purchasing and the Disaster Recovery Programs).
For contractors (sellers like you), eBuy provides the platform for you to locate and pursue federal opportunities that are only accessible to GSA Schedule Contractors.
We FOCUS on GSA Contract Services! This allows us to offer the best services at an affordable price. We make the GSA Schedule process easy for you!
Federal buyers (Agencies) prepare and post Requests for Quotations (RFQs) for specific goods and services offered under GSA Schedule contracts. The RFQ is posted in the eBuy system with an assigned deadline, and is assigned to a GSA Schedule category (called a Special Item Number, or SIN). SOW's are often available for download, Allowing Contractors to research the opportunity in-depth before deciding to pursue the opportunity (Go/No Go).
Sellers listed under the particular SIN category are notified by email that the opportunity is available for review and proposal submission. GSA Contractors who want to submit quotations must do so through the eBuy website. Agency buyers must receive at least 3 proposals from GSA Schedule contractors for orders exceeding the micro-purchase threshold.
After an RFQ has closed in eBuy, the Agency buyer will evaluate and accept the quotation that represents the best solution for the price (best value), and acceptance of the Proposal is issued.

View more:
2 Easy Steps to Get a GSA Account
Schedule a Free Consultation
If you qualify for a GSA Contract, or you have some questions, schedule a call to speak to a GSA expert to discuss the next steps.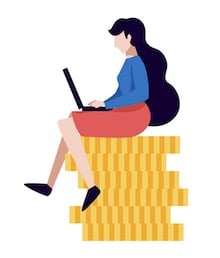 Essentially, GSA eBuy, one of the GSA services components of GSA 
Advantage, streamlines RFQ processes. GSA eBuy facilitates requests for quotations for many products and services under acquisition vehicles such as GSA Schedules.
GSA eBuy presents benefits to both federal buyers and contractors or sellers.
GSA eBuy optimizes the

purchasing power of federal, state, and local government agencies. GSA eBuy ramps up contractor participation, making quotations easily accessible to get the best value out of a purchase decision.
As a GSA services platform, GSA eBuy also allows buyers to request informationto determine the best deals that satisfy their requirements.

Through GSA eBuy,

government buyers can benefit from GSA services as they can post RFQs to find the best
products and services.

GSA eBuy allows

Schedule and Technology contractors, or sellers, to offer competitive quotations and increase business volume while
maintaining compliance with their Schedule and Technology contracts.
Schedule a Free Consultation
If you qualify for a GSA Contract, or you have some questions, schedule a call to speak to a GSA expert to discuss the next steps.
Grow your Business

with GSA eBuy
How to access eBuy – getting into the GSA Schedule Program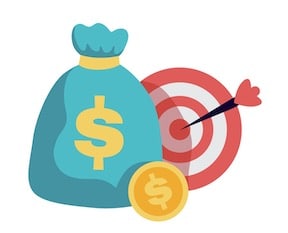 Your Company must first apply for a GSA Contract, and be awarded, before you can access GSA eBuy.
After receiving a contract award into the GSA Schedule program, smart contractors will quickly access GSA eBuy. This is where they can locate ab bid on GSA opportunities. GSA eBuy is a website, and you must log in using your GSA Contract number and issued password. Once you are in the eBuy portal, you can search through the opportunities that match your Schedule type and SIN categories.
Some steps must be taken before you can access GSA eBuy. First, you will need to register with the Vendor Support Center (VSC). Next, you must upload your Catalog File and/or Price List to GSA Advantage! 
The Winning Process 
Getting a GSA Contract, and accessing eBuy can be a major windfall for your company, but it is not easy. You will still need to put in the work to build out processes, and continuously improve them. 
Locate – Select the right eBuy opportunities for you.
Engage – Write winning proposals and engage the customer.
Track – Learn how to increase your "winning percentage"
LOCATE GSA eBuy Opportunities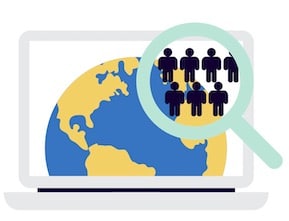 The "Go/No Go" decision is vitally important. So, you must first build out the process to qualify an RFQ. This way, you will manage your time investment efficiently and have a good win percentage from the start. Here are the variables to consider:
Scope Match – Solution / Products asked for is a good fit
Location is within your geographic coverage
Size of the project or order is manageable for you
Delivery terms are manageable for you
Many GSA Contractors think that the winner is predetermined and preparing & submitting a proposal is often times futile. This can be the case, but it is not the case in most RFQ's. In fact, often times Agency Buyers struggle to meet the 3-bid requirement. 
There are some indicators that a winner is already chosen, however. If a specific brand is named, or a specific training certificate, that may be a clue that an incumbent has a strong-hold on the re-compete. However, this is not always the case. So, be careful to judge a book by it's cover. Sometimes the End User just knows what they are looking for. Pick up the phone or email them to poke around if it may be a good fit for your company.
ENGAGE with Agency Buyers
The most important parts of engaging with Buyers and Contracting Officers (KO's) is:
Reputation and Reliability – Every detail of your Proposal should display these. You cannot have any holes in your narrative, no loose ends.
Understanding of their requirements –  Read their RFQ, then read it 3 more times. If you want to win, then understand their needs intricately, and ask them some good questions to drill down even further. You will build rapport in the process and show them that you are interested in understanding their needs.
Proficiency in Government speak – Acronyms are just a part of life for a Government Contractor. 
Relationships still matter with federal buyers. Picking up the phone or emailing some pointed questions will go a long way. Your winning percentage should see a boost with these extra efforts you are showing.
Another very neglected way to engage with buyers is through your presentation. Your website and proposal materials should be polished, well-branded, and communicate that you are a legitimate Government Contractor.
TRACK your progress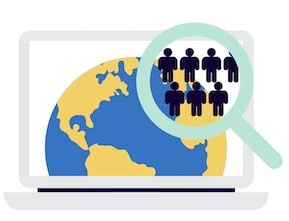 Become a student of the Proposal Writing process. You can never be too good at this. It is easy to write a Proposal, then submit it, then move on to the next Proposal. However, if you are not learning from your mistakes, then you will repeat them forever. So, ask for debriefs on the lost awards. Are your prices too high, was your Technical Brief too vague. Learning why you are losing will lead you towards more wins. 
Track your Winning Percentage, and make sure it moves up every year. Talk to your peers to learn what an acceptable Winning Percentage is in your industry. Then work hard and smart to exceed that by 10-20%. 
Download our Free GSA Resource Pack
Download our 2 Free Ebooks: Five Steps to Getting a GSA Contract & Winning in the Federal Market and start knowing the secrets to win in the fed market.
Download The GSA Resource Pack
Schedule a Free Consultation
If you qualify for a GSA Contract, or you have some questions, schedule a call to speak to a GSA expert to discuss the next steps.
GSA Ebuy:
More about Sellers
In order to participate in eBuy a GSA Contractor must register with the Vendor Support Center (VSC) after their GSA Contract is awarded. GSA Schedule contractors must also have their catalog (AKA: Text File) posted to GSA Advantage!®, and then the GSA Contractor will be automatically registered in eBuy (ebuy login) under their awarded SINs.
Contractors quotations are not visible to other contractors, the buyer is the only person allowed to view contractors and quotations. Contractors can upload detailed documentation with their quotations, so the buyer can better understand their solution. Open market items are not allowed to be included in quotations uploaded to eBuy. The buyers name, email and phone number are always included, so GSA Contractors may contact them directly with questions.
It is rare for federal buyers to communicate to all GSA Contract Holders through GSA Ebuy. This is because they are required to review all bids and associated materials submitted.The rule of thumb is if a firm is not winning 1 in 7 bids through GSA Ebuy, then they should re-evaluate their bidding strategy.
Any federal contract priced under $25,000 can be posted to GSA Ebuy, for a GSA Contract holder to bid on. Many of the contracts that end-up in FedBizOpps began in GSA Ebuy, and the Request For Quotes (RFQ's) the contracting officer received were too high. This means that in most cases a business with a GSA Contract has had first crack at the project through the eBuy system, and those ties will continue throughout. When your GSA Contract is awarded, you may register to participate in GSA Ebuy. Then, you will receive email notification for GSA opportunities.
GSA Ebuy is an electronic Request for Quote (RFQ) system that allows government contractors to view and bid on Federal Opportunities.]
This system is only viewable if your company has a GSA Contract / holds a GSA Schedule.
Your company must submit an Offer to GSA, and complete the review process. Once awarded, your company will enter tthe GSA Schedule program and gain access to the Bidding system. You will then be able to view these federal leads, and bid on them.