With GSA EBuy You Gain

Access to $45 Billion
Grow Your Business with GSA eBuy: Essential Tips for Winning Federal Contracts and Expanding Your Market Reach!
This can be pretty complex, so please don't hesitate to connect with us …
What this Article Covers ...
Explore the power of GSA eBuy to secure federal contracts and escalate your business revenue. Our guide provides essential tips to navigate eBuy effectively. Click to learn more and elevate your federal market presence!
Are you a visual learner?  👉
GSA eBuy is designed to streamline the procurement process, making it easier, faster, and more cost-efficient. It's a transparent system that offers equal opportunities to all vendors, ensuring that the best value for government agencies is just a bid away.
Start using eBuy, a key online tool for getting government contracts. Lots of federal agencies use this system and is an excellent way for businesses to get into government work. With eBuy, you're not just selling stuff to the government; you're helping them do their job better.
This GSA Bidding Platform makes buying and selling to the government simpler, quicker, and cheaper. It's a fair system where every business has a chance to offer their best deals to government agencies.
Here's how it works: Government buyers put up their needs (RFQs) for certain goods or services that fall under GSA Schedule contracts. These RFQs, with deadlines and details, are listed on eBuy and linked to specific categories (known as Special Item Numbers, or SINs). Sellers can download detailed descriptions (SOWs) to understand the job before deciding to bid.
If you're a seller in the relevant SIN category, you'll get an email about new opportunities. To bid, GSA Contractors must use the eBuy website. For purchases over a small amount, government buyers need to get at least three bids from GSA Schedule contractors.
Once the bidding time ends, the government buyer picks the best offer for the price and accepts it. This is how you win a contract through GSA eBuy.
Benefits - a Steady flow of RFQs ...
Essentially, eBuy streamlines RFQ processes; send out "Request for Quotates" (RFQs) for products and services under the GSA Multiple Award Schedule program.
This Bidding Platform presents benefits to both federal buyers and contractors or sellers:
Enhances government agencies' buying power.
Streamlines contractor involvement for optimal purchasing value.
Enables buyers to seek information and post RFQs for best deals.
Assists in finding products and services that meet specific needs.
Allows GSA Schedule contractors to provide competitive quotes.
Helps increase business volume for contractors.
Ensures contractor compliance with Schedule and Technology contracts.
Grow into a Power-User
(5-steps)
eBuy's user-friendly interface is designed for efficiency. From the dashboard, you can manage your offers, track your bids, and stay updated on the latest opportunities.
With A Straightforward Process, You'll Soon Find Yourself In A Vibrant Marketplace Brimming With Opportunities.
Optimizing Your GSA eBuy Strategy
Getting a GSA Contract, and accessing GSA eBuy can be a major windfall for your company, but it is not easy. You will still need to put in the work to build out processes, and continuously improve them. 
To truly succeed on his fantastic Bidding Platform, it's not just about submitting quotes, it's about optimizing your strategy to stand out. Here are some tips:
Understand the Market: Keep abreast of federal buying trends and tailor your offerings accordingly.
Price Competitively: Understand your competition and price your offerings to win, while still ensuring profitability.
Highlight Your Unique Value Proposition: Make it clear why your products or services are the best choice for the government.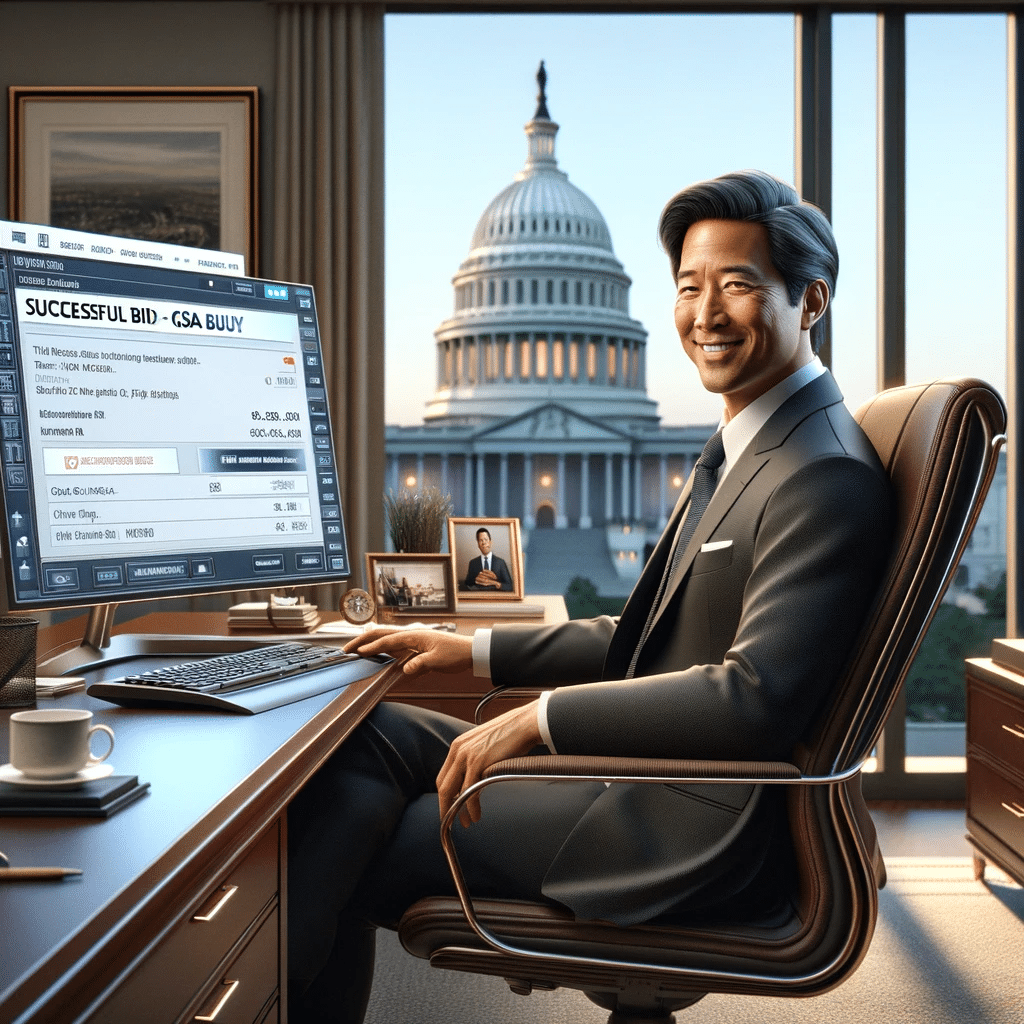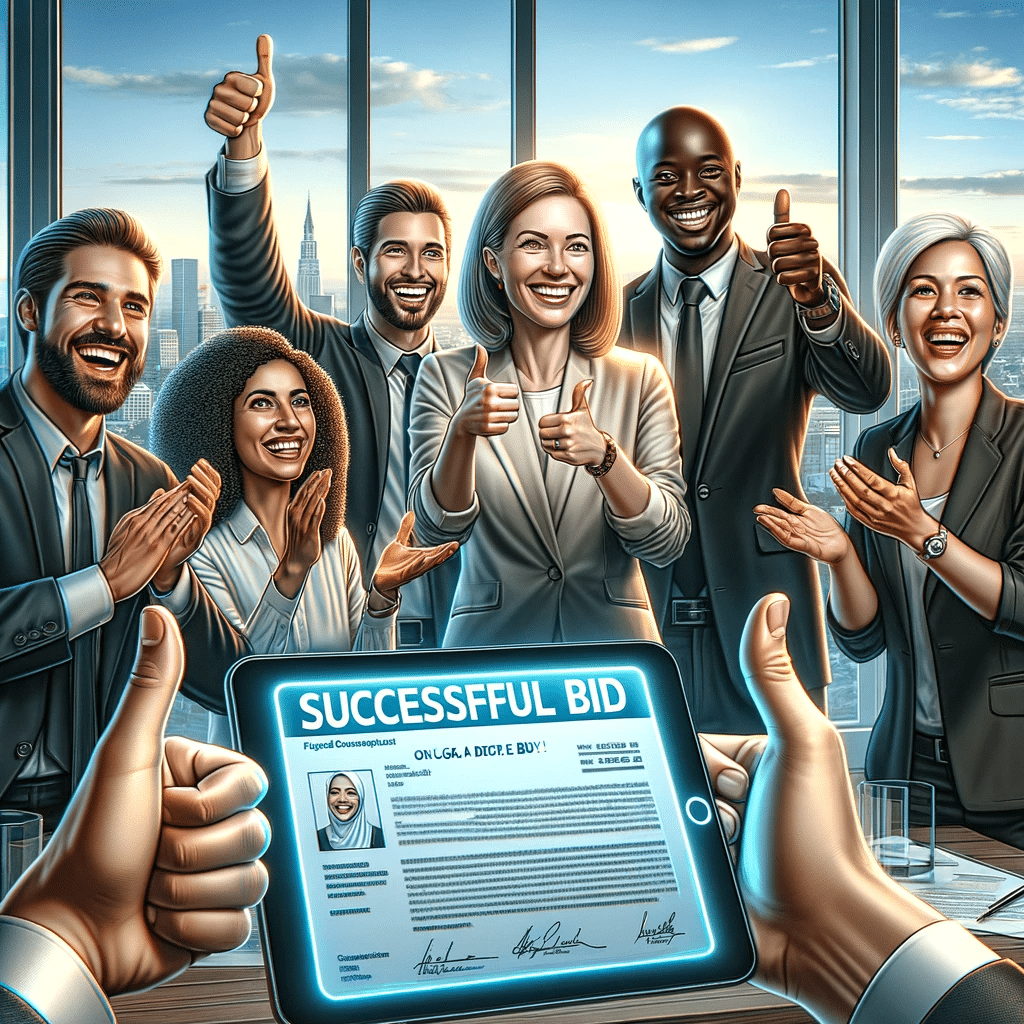 The Role of eBuy in Government Procurement
Embark on a journey through GSA eBuy, the premier electronic Request for Quotation (RFQ) system utilized by countless federal agencies. This platform stands as a beacon for businesses aiming to expand their horizons into the realm of federal contracts. With eBuy, you're not just participating in government procurement; you're aligning with a mission to deliver excellence to public services.
The Purpose of eBuy
GSA eBuy is designed to streamline the procurement process, making it easier, faster, and more cost-efficient. It's a transparent system that offers equal opportunities to all vendors, ensuring that the best value for government agencies is just a bid away.
In the intricate web of government procurement, eBuy serves as a central hub, connecting government buyers with qualified sellers. It's a dynamic environment where demands of federal agencies meet the innovative solutions provided by vendors like you.
The Power Of Connection
Through eBuy, your business can directly contribute to governmental projects that range from infrastructure to IT solutions. The platform is a catalyst for fostering partnerships that build a stronger nation.
Understanding RFIs, RFPs, and RFQs in GSA eBuy
The acronyms RFI, RFP, and RFQ represent different stages and types of government solicitations. Each one is a unique chance to present your business's strengths and secure contracts.
Breaking Down the Acronyms
RFI (Request for Information): This is your opportunity to understand the agency's needs and prepare for upcoming requests.
RFP (Request for Proposal): Here, you'll provide a detailed proposal on how you plan to meet the agency's requirements.
RFQ (Request for Quotation): This is where you submit your price quote for the products or services requested.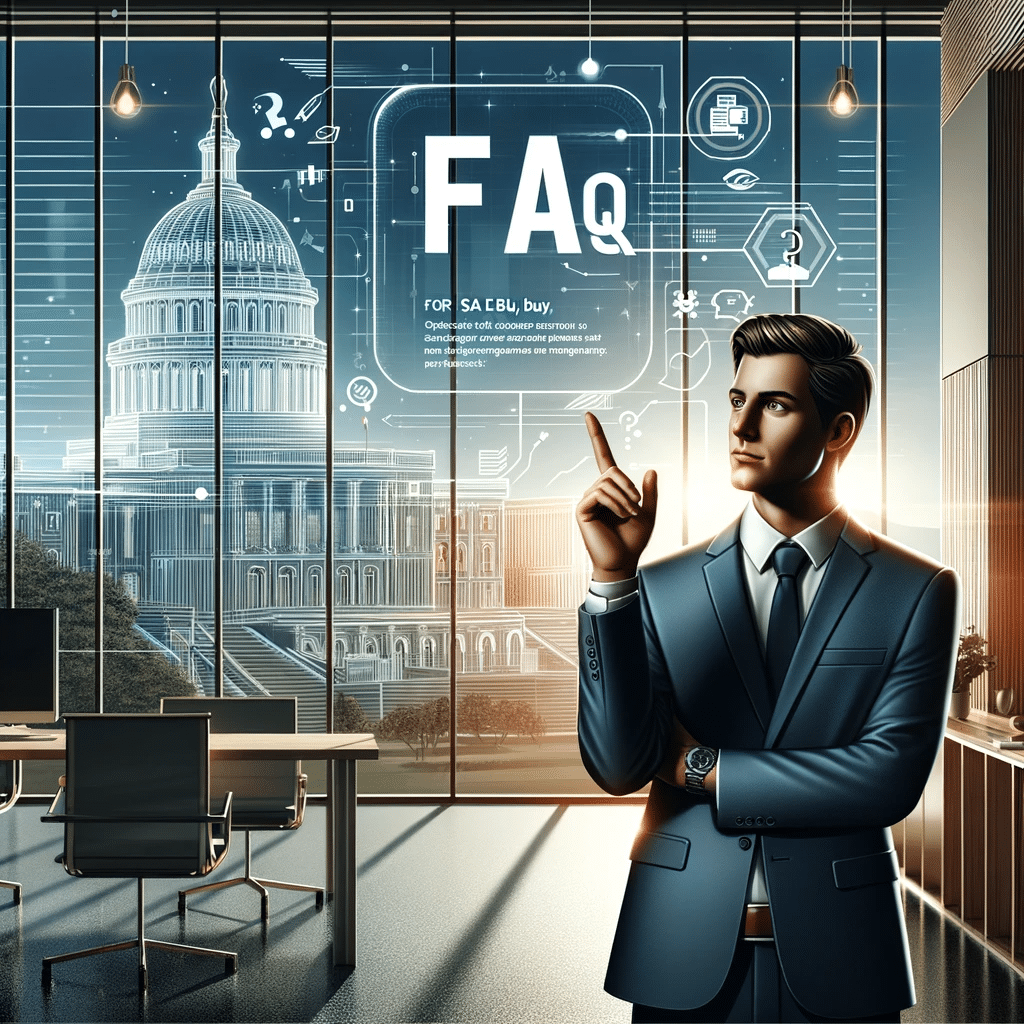 eBuy is an online procurement tool that allows government buyers to request quotations from GSA Schedule contractors for products and services.
How can my business benefit from using eBuy?
By using GSA eBuy, your business can access a wide range of federal contracting opportunities, allowing you to submit competitive bids and potentially increase your revenue through federal sales.
How do I find relevant opportunities on GSA eBuy?
You can search for opportunities on eBuy by using its search features, which allow you to filter RFQs based on your business's products or services, industry category, and other criteria.
What is the process for submitting a quote on eBuy?
To submit a quote, first review the RFQ details thoroughly, then prepare a competitive and compliant quote. Finally, submit your quote through the GSA eBuy system before the RFQ deadline.
Can I negotiate prices on GSA eBuy?
Yes, eBuy allows for price negotiation. Contractors can offer their best pricing in their quotes, and further negotiations can occur if necessary.
Title How can I improve my chances of winning contracts through eBuy?
Improve your chances by thoroughly understanding the RFQ requirements, submitting competitive and comprehensive quotes, and building relationships with government buyers.