GSA Contracts are overseen by the General Services Administration. The main goal of this administration is to procure assets for the federal government. This includes everything from paperweights to building contractors. The GSA has Schedules or industry projects that need to be completed. The different agencies involved in that schedule create job posts. These job posts are called Request for Quote (RFQ) or Request for Proposals (RFP).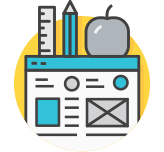 Regardless of what type of job you are responding to both RFQs and RFPs are extremely detailed documents. That is why if you are thinking of becoming a GSA Contractor it is best to invest time in effort into GSA training. GSA training is the best way to ensure you are taught the most relevant information by experienced professionals. 
Here is an overview of everything GSA training can prepare you for when it comes to applying for a government contract:
GSA Training: Getting your GSA Contract
There is a lot to do when it comes to receiving a GSA contract. Even though GSA contracts are extremely lucrative, it is often directional or specification issues that keep qualified businesses from receiving contracts. That is why it is so important to adhere to every direction throughout the proposal process. GSA training will help you understand every portion of the proposal process. Yet, such training knows how vital it is to spend extra time discussing these particular steps toward getting your GSA contract.
Prescreening
GSA Prescreening helps businesses know if they are even eligible for a GSA Contract. Specifically, to be eligible, a business needs to meet three different forms of criteria: 
The business must be at least two years old.

The business must be able to show income of at least $25,000 per year for at least two years (or $200,000 dollars the prior year). 

The company must match a scope that the government routinely schedules.
Sometimes it is not immediately clear if your business is part of a specific scope but GSA training will help you understand if you qualify. Plus, if you do not qualify yet, GSA training will help you prepare for when you do meet the GSA Contract eligibility. 
GSA Offer Preparation & Submission
Everything about the GSA contract proposal is about following directions and providing exceedingly specific information while also writing a proposal that stands out from the rest of the applicants. 
Collectively, the typical GSA offer is between fifteen and twenty pages. Throughout that offer are many different components. Although, there are four specific sections where having GSA training can really help your company win over federal buyers.
Open Ratings Report: This report details everything that your previous customers are saying about you. Reviews are important, even to the government, as they help solidify your professionalism and workmanship. 
Digital Certificate: The GSA made some pretty drastic changes throughout the end of 2019. One of those changes includes mandating that every person from within the company must have a Digital Certificate. This certificate allows that person access to the GSA's e-offer system. This is where modifications to GSA contracts are submitted. You can receive Digital Certificates through are issued by third-party vendors, such as Identrust. The cost for a Digital Certificat is usually in the ballpark of $120.
Factors and Sections: These are the sections where you will spend most of your time while curating a GSA offer. This is where you are going to prove your company fits the scope of the project ou are applying to perfectly. Throughout this section, you will be asked to include many pinpoint specific details about your company. This is to ensure that you can do the work and you will also be able to fit into the federal buyer's process.
Submitting the GSA Offer: This is the part of the offer that you need that Digital Certificate. While it is not difficult to submit the offer, it is particular. Everything that is submitted must match the packet perfectly or the offer could be rejected. Remember, attention to detail is one of the most important parts of submitting a GSA offer.
The Review & Award Process
The review and award process for the GSA can be a long wait. However, considering you are about to enter into a contract for twenty years if you are accepted, a few months isn't going to mean anything in the grand scheme of things. So, be patient and respond to all the inquiries you receive as fast as possible. 
During the process, you will be assigned a GSA Contracting Specialist / Contracting Officer. This officer will be your lead contact from that point forward, in all matters concerning this GSA offer. 
After submitting your offer, the process can take anywhere from three to eight months until the award is given. Sometimes, this can take even longer, so be prepared to wait it out and be in it for the long haul. (It will pay off!)
Compliance
Compliance is a reoccurring theme throughout GSA Contracting. Contractors must be compliant to make buyers happy. However, unlike the private sector, federal buyers need to be compliant with the demands of taxpayers. Therefore, the easier your company is to get along with, the easier it will be for federal buyers to do business with you.
GSA training will help you prepare the inevitable hoop-jumping that this level of strict compliance needs.
Marketing
After you win a GSA Contractor Award, you are going to have to market your skills to win jobs. When you become a contractor, you will be given the key to some prestigious tools and you need to leverage your award accordingly.
GSA training will teach you the best ways to market to federal buyers. Plus, you will learn which commercial marketing tactics can be applied to federal buyers. Once you earn a GSA Contract, a whole new world opens up to you. Getting GSA training will help you allocate your resources appropriately to make the best out of your award. 
In summation, if you have ever thought about becoming a GSA Contractor, a great first step is to take GSA training. It will teach you all of the tricks of the GSA contracting trade, help you understand where your business fits best, and walk you through the proposal process. It doesn't matter whether you are currently ready to start submitting proposals or just want more information. Either way, GSA training can be an invaluable asset to your business and your long-term financial health.