Federal Marketing – The federal government has transitioned from in-house manufacturing and procurement to contracts on the GSA's Multiple Awards Schedule and Governmentwide Acquisition Contracts (GWACs) to discover acquisition solutions.
You do, however, have a distinct advantage in federal marketing because you have a GSA contract. Many government entities seek engineering, environmental, logistics, consultancy, or language services. Thus, it is time to think about how you can get the most out of your potential to contact these government customers and thrive in federal marketing.
This article will guide you to Federal Marketing success.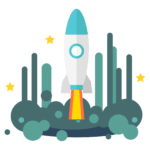 You can find out which Federal agencies are acquiring professional services by conducting market research. Thus, your first step in increasing federal sales and ultimately succeeding in federal marketing should be gathering information about your target market.
With that, below is a list of some major sources that can help you learn more about possible federal customers:
Federal Procurement Data Systems (FPDS)
The Federal Procurement Data Center (FPDC) is a division of the U.S. Operates and maintains the Federal Procurement Data System (FPDS) for the General Services Administration.
Federal contracting statistics get housed in the FPDS, which is the principal repository. More than $25,000 in contract actions are detailed, whereas less than $25,000 in contract actions get summarized in the database.
Who bought what, from whom, for how much, when, and where can all be tracked by the system. Thus, you can find potential consumers by looking through this database. Contact a specific agency if you know they have contracted for a service you can offer, and tell them how simple it would be to use GSA schedules in the future.
FedBizOpps (FBO)
A single source for federal government procurement opportunities worth more than $25,000 has gotten recognized as FedBizOpps (Federal Business Opportunities), handled by the General Services Administration (GSA).
The FedBizOpps system delivers the following benefits to vendors:
The ability to explore active procurement notices by Posted Date, Classification Code, Set-Aside Type, and awards for a certain Agency, Office, or Location.
The ability to use the FBO Synopsis/Award search page to find procurement announcements.
Daily email notifications of procurement notices by Agency, Office, or Location, Procurement Classification Code, Set-Aside Type, or Place of Performance Zip Code using an Email Notification Service (Vendors Notification Service).
A Bidder's List or Interested Vendors Module to enhance vendor collaboration.
Daily uploading data in HTML format in an FBO Data feed file.
Commercial Business Daily (CBD)
The Commerce Business Daily (CBD) has been superseded as the notification site for procurements exceeding $25,000 by FedBizOpps, but it is still a useful marketing tool.
You may find out which potential clients have purchased your services in the past on the CBD website, as well as when their current contracts may expire, by looking at historical information on government agency purchases. Visit the CBD website for additional information.
What is a Successful
Federal Marketing Strategy?
You will reach your target audience if you develop a federal marketing plan from the start. As a result, here is a guide to help you develop an effective marketing strategy.
To begin, learn about your company's value position or what you can do to assist an agency in resolving a problem. Consider the customer's perception of the value of your product or service. For a better understanding of your value position, reflect using these questions:

What is the purpose of your organization?
Is there a necessity for your product or service in the government?
What is your company's role in assisting the government in achieving its aims and objectives?
Give an example of a customer you have helped in the past and the results you have seen.
What appeal did your product or service draw customers to you in the past?
After you have figured out what your value position is:

Consider why the agency might be interested in your product or service.
Examine their budgets as well as their mission and objectives.
The reports of the Government Accountability Office (GAO) are also useful.
Prepare a call strategy based on the organization chart of the agency.
Then, make the most of your company's online presence. Ensure the customer can go directly to your GSA contract details if you supply a web address. Consider sending links through GSA Advantage if you already have a company website to take you to your home page. Although there are limitations, this method is fantastic for preventing duplication of labor and dazzling your consumers with all of your offerings.
After that, make certain that your organization follows these steps:

Determine the magnitude and scope of agency prospects you will seek in the next 12, 18, and 24 months.
Create a database to keep track of federal opportunities and other information.
Prepare more marketing pieces for your business in print and on the internet.
If at all feasible, obtain copies of contracts that have expired.
To create relationships, get in touch with procurement, technical, and program management departments.
Attend workshops to sharpen your presentation abilities, better understand federal procurement procedures, and sharpen your proposal writing skills.
Look for Inspector General Reports that highlight issues that your organization can address.
Find out how much money gets allocated to various parts of the agency's operations.
When an opportunity comes, ask yourself the following questions to reflect:

Can you accomplish it independently, or should you work with a team?
Do you want to fill in the gaps with partners who can help you outperform other team solutions?
Is your team the only one who can fix the government's problem? If so, is it the right employment for your business?
Is the customer confident in your ability to complete the task based on your previous performance?
Recognize the dangers involved and how you could mitigate them.
Lastly, develop a competitive matrix and rank yourself against other bidders. Question your solution to ensure it is truly the best.
To increase your sales with the federal government, you need to learn the specific details federal government buyers look for when reviewing proposals.
It is good that GSA's commercial partners get a lot of help. GSA's success is, after all, defined by the success of its stakeholders. Ultimately, both the GSA and its contractors have great interest in seeing the schedules marketed to the Federal government.