This article will provide a comprehensive GSA guide: Here are GSA Contracts for Dummies.
President Harry S. Truman founded the GSA in 1949 to streamline federal procurement and administrative operations. The GSA has evolved significantly since the late 1940s and is currently America's sole supplier for federal products and services.
The General Services Administration (GSA) manages federal procurement, relieving other federal agencies of administrative duties. Bought by the federal, state, and municipal governments at pre-negotiated prices, GSA awards long-term governmentwide contracts to businesses hoping to make it big in the government space.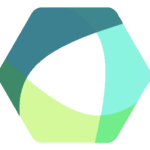 GSA provides products and services that help federal agencies serve the public. The GSA Schedules initiative reduces lead times and increases vendor transparency. The Federal Acquisition Service (FAS) provides comprehensive products and services across government with taxpayer dollars.
For a GSA Multiple Award Schedule (MAS) contract, a proposal must get submitted that meets the requirements of the GSA. Moreover, companies can apply for GSA Schedules, allowing them to enter the federal market whenever they want.
One major distinction between selling commercially and selling through a GSA contract is the agreed-upon terms and conditions negotiated during the GSA Schedule acquisition procedure. Having established terms and conditions simplifies the purchase process for federal agencies.
By holding a GSA contract, federal organizations get assured that your rates and business have gotten examined thoroughly, allowing them to purchase from you.
The Benefits of
GSA Contracts
As part of the GSA Contracts for dummies, some of the most notable benefits await government agencies and contractors.
Government agencies enjoy a variety of benefits when they utilize the GSA Schedules Program, including:
Reduced Administrative Costs
Government customers receive the greatest value and assurance that the vendor has been verified and has met the conditions for competitive bidding on its products and services. Additionally, businesses can purchase new goods and services more efficiently than conventional contracts, resulting in shorter lead times.
Government customers benefit from competitive market-based pricing, which takes advantage of the federal government's purchasing power. They have the potential to negotiate further discounts at the order level.
Enjoy Flexibility of Choice
Government customers can modify terms and conditions at the order level through GSA Schedules and have access to a large number of contractors who provide specialized solutions for services and goods through the program.
Government customers benefit from rapid and easy access to the appropriate industry partners, enabling them to make the best use of their precious time. Additionally, contracts get awarded in days rather than months.
Customers in the government sector benefit from electronic access to competent contractors and aid in achieving social goals. Additionally, when they utilize GSA e-Tools, they can incorporate business intelligence into their purchase behaviors.
Additionally, the GSA Schedules Program provides numerous incentives to small firms and vendors:
More Business Opportunities
Because the GSA is a major purchaser of products and services from small businesses, opportunities are increasing. GSA contracts also result in enhanced awareness and reputation for your company.
Provide Equal Opportunities
Small firms account for 80% of all GSA Schedule holders. Small disadvantaged businesses, women-owned businesses, HUBZone (Historically Underutilized Business Zone) enterprises, veteran-owned businesses, and service-disabled veteran-owned businesses are among the groups who will benefit from the expansion of opportunities for them.
Create Long-Term Business Opportunities
Contract terms can be as long as five years, with a maximum of three five-year renewal options available. This option could result in a contract with the government for your products and services for 20 years.
Present a Wide Range of Products or Services
You can find your product or service among the more than 11 million commercial items available for purchase.
Allow Healthy Competition
The GSA Schedule has more than 19,000 contract holders listed on it. Even though this figure is considerable, the actual number of competitors in your field of expertise may be significantly lower.
How to Get
on the Schedule
Step 1:

Obtain a Copy of the Solicitation Package
Download the most current revision of the MAS IT Solicitation.
The solicitation package guides industry partners to sell IT products, services, and solutions to federal, state, and local government customers.
By replying to this solicitation, you may acquire a MAS IT contract. This stipulation allows your company to benefit and expand. Do not forget to read the solicitation package and its attachments before responding, as it has more instructions.
Step 2:

Prepare Your Proposal
As requested, gather key organizational documents such as financials, catalogs, pricing lists, brochures, and organization charts. If you have any questions while you prepare your offer, feel free to contact the IT Schedule Programs Office for clarification.
Step 3:

Submit Your Offer
The eOffer system allows potential industry partners to make an electronic offer to the most recent request by completing a step-by-step approach. Moreover, eOffer enables an online, paperless contracting environment that meets FAR rules and environmental aims.
Industry partners must use the eOffer system to submit offers. For more information, you may visit the Vendor Support Center for help.
Step 4:

GSA will Review Your Offer
Once your offer gets submitted to GSA, it will get reviewed by a contracting officer.
The contracting officer will serve as a guide for you during this process. Following the initial evaluation, the contracting officer will negotiate the contract's terms and conditions, including the contract's price.
The government will give a GSA Schedule contract if all conditions get met, the prices are reasonable, and the offer is in the government's best interests.
Step 5:

Keep and Maintain Your Contract
Following the contract award, an industry partner will frequently need to change some contract information. The GSA eMod system permits industry partners granted a GSA Schedule contract to submit electronic contract adjustments.
No matter how tough or daunting the GSA Schedule acquisition procedure appears to be, completing it will increase your chances of obtaining better opportunities. Offering your products and services to the federal government can be overwhelming. Still, with the right tools and advisors on your team, you can achieve your objective of being awarded a GSA Schedule Contract.
Hopefully, you have found this GSA Contracts for Dummies guide to assist your next business endeavor.