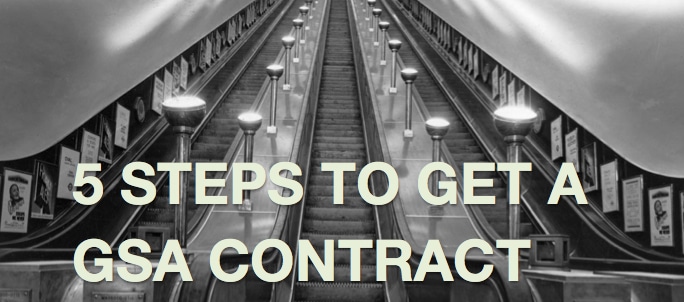 Getting a GSA Contract gives you several advantages over your competitors. The greatest of these advantages is that you are granted exclusive access to the GSA systems, which many federal buyers use on a daily basis. These web-based systems let you know about opportunities before they are public, and they also help to advertise your company and offerings to Purchasing Contracting Officers (PCO's). After award of a GSA Contact, a Contractor should have taken the steps to participate in all of these systems.
GSA Advantage!
GSA Advantage! Is the Amazon.com of federal purchasing.
For those offering Products, GSA Advantage is the most valuable of these marketing tools that the GSA offers. GSA Advantage! Is a giant e-commerce system available to all federal buyers (and many state). This is a public website (you can view it at www.gsaadvantage.gov), that a federal buyer can navigate to and purchase from. If the order is less than $3,000, then they can use a Government Purchase Card, without any competition. For larger orders, up to $30,000, a buyer can use GSA Advantage research to justify an order (gathering 3 bids without any contractors knowing).
GSA E-Buy
Imagine getting regular emails notifying you of federal projects that only you and a handful of others can view.
For those offering Services, GSA E-Buy is the most valuable of these marketing tools that the GSA offers. GSA E-Buy is an online bidding system where federal buyers post their needs, usually projects. GSA Contract holders get exclusive access to bidding opportunities under $30,000 (beyond that the bids must go to FBO.gov but still may be earmarked to GSA Contract holders). Contractors can bid on an opportunity directly through this system, as well as track the progress.
GSA E-Library
Do you want to be listed in the "Google" of federal Contractors, so buyers can find your company?
GSA E-Library is a collection of landing pages for all GSA Contract holders. The funtion of these pages is to offer up the contract information for federal buyers to research on a purchase. E-Library pages have the contractor's contact information, GSA Number, DUNS, a list of SIN's, Set asides, and the link to the Text file. A Text File is a formatted document that lists all of the major terms of a GSA Contract (freight, delivery, volume/quantity discount, etc.).