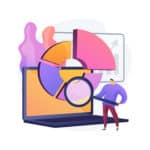 If you wish to become a GSA Schedule contractor, you must first complete a few prerequisites before you can begin developing your GSA Schedule Proposal. One of the requirements you must have is to comply with the Trade Agreements Act (TAA Compliance).
At first, this may seem daunting. However, everything seems overwhelming when you start the process to obtain a GSA Schedule. So, instead of letting the heaviness of the content get to you, take it one step at a time, and everything will be fine.
While being TAA compliant may appear complicated, all you need to do is ensure that you completely understand what TAA compliance entails and how you can follow the standards.
This article will explain all you need to know about TAA Compliance and why it is important to stay TAA compliant.
TAA compliance implies that the "final products" you sell as a product manufacturer or GSA reseller through your GSA Schedule cannot get manufactured in specific countries.
In other words, the things you sell through your GSA contract must meet the following criteria:
In this context, GSA defines "substantially transformed" as a product that has become a new and distinct commerce article in terms of name, character, or use. However, some contractors may still find the definition difficult to understand. As a result, if you have any issues about whether your items pass the TAA compliance check, it is preferable to check with your consultant or review the Federal Acquisition Regulation (FAR) 52.225-5 on Trade Agreements.
Understanding TAA Compliance
To understand what it means to be TAA compliant and to guarantee that you are adhering to this important regulation, it is critical that you, as a MAS contract holder, understand the following strategic points:
What is a TAA Certification?
Ultimately, there is no official TAA certification: the contractor or supplier needed to comply is exclusively responsible for ensuring TAA compliance.
If proof of staying TAA compliant were required, a business would most likely have to analyze their operations and collect data on product or component sourcing to fulfill the TAA's manufactured in the USA, made in a TAA-designated country, or significantly transformed standards.
Thus, it is best to consider TAA compliance an internal certification procedure rather than a formal process performed by a certifying authority or entity. The certification findings would get submitted to any requestor, such as the GSA, verifying TAA compliance.
TAA compliant countries include the following:
The complete list of TAA compliant countries is too extensive, but it is recommended that you scan it each time you want to add a product to your GSA contract. Although it is uncommon, the list can change from time to time, so you should check it at least once a year. Or, you should check it whenever you add new products.
Non-TAA Compliant Countries
Countries that are not TAA compliant as of 2021 include the following:
Goods and services that are entirely made or substantially changed in these nations violate the rules and conditions of the GSA Schedule, assuming no exceptions exist.
Whether TAA compliant or not, if goods or services have gotten assembled in, or consist of various components from multiple countries, you must decide on substantial transformation.
The Importance of Being TAA Compliant
The Trade Agreements Act of 1979 promoted fair and open international trade. Still, it also established the requirement that the US government purchase exclusively US-made or designated end products. This option means that while under the MAS program, GSA can only buy US-made and TAA-compliant products.
It is critical to remember that you are responsible for ensuring that your product information is appropriately incorporated into your GSA contract and shown on GSA Advantage during the contract's duration.
Moreover, it is prudent to regularly evaluate the country of origin of products offered under your GSA contract, as manufacturers occasionally relocate their manufacturing facilities. If the country of origin changes, you should ensure that your GSA Advantage account is updated to account for changes.
Contracting with the government is both a privilege and a responsibility. Since the opportunities of government contracts are limitless, it is now your responsibility to remain in compliance with regulations such as the TAA.