How to Obtain A GSA Schedule Number – The GSA Schedules Program opens up a world of new options and tools for businesses to sell to the government. If you have a GSA Schedule, you will have access to a whole new world of contracting and networking opportunities that could help you grow your firm and even get you into the government sector as well.
As more and more business owners become inclined to acquire GSA Schedules for the plethora of benefits it offers, this article will discuss how to obtain a GSA Schedule Number.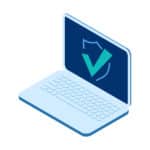 Open laptop icon, cartoon vector illustration isolated[/caption]
During sales calls, government agencies frequently ask vendors if they have a GSA number, which refers to the contract number assigned by GSA. The federal agency wants to know if you have any GSA Schedule contracts, and if you do, what the contract number is.
Notably, the GSA contract numbers follow this format: GS-XXX-XXXXX. The first two letters denote the General Schedule, the program's name. You will see the GSA schedule for which you have gotten awarded a contract in the next three digits. For example, the code 35F gets used in an IT Schedule 70. The final figures, including a letter, are unique to your business.
In the end, while a GSA number is not required, it can help you sell more quickly to government agencies if you have one. Although, some agencies may need it for purchasing certain products or services.
The Difference Between a
GSA Schedule and a GSA Number
If you are still in the process of learning how to obtain a GSA Schedule Number, you might be confused with so much jargon.
Long story short, there is no difference between a GSA Number and being on the GSA Schedule, any of the other terms stated below, or any of the other phrases listed below. These are all names of a GSA Schedule contract in general, all interchangeable.
So, after you have learned how to obtain a GSA Schedule Number and a government agency asks you whether you have a GSA Contract, GSA Schedule, Federal Supply Schedule, Multiple Award Schedule, or simply a Schedule. The answer would be the same, resounding yes because they mean the same to that agency staff.
If you want to find the GSA contract number for any particular vendor, the easiest way to find the GSA number is to go to gsaelibrary.gsa.gov.
How hard is it to get a
GSA contract?
Getting a GSA Schedule Number usually undertakes the following six major steps:
Before preparing a proposal:

Register in systems.
Establish a digital certificate.
Gather key Past Performance Data.
Establish and prepare any socioeconomic certifications.

Find, read, and break down the solicitation.
Review the evaluation factors and proposal requirements.
Prepare your proposal.
Submit your proposal.
Wait.
Learning how to obtain a GSA Schedule Number is difficult for any organization of any size. However, it is good to know that the government can assist you in this process by providing free training both online and in-person at GSA regional offices.
Some courses are geared toward small enterprises, while others aim at industry partners who provide information technology products and services. The Vendor Support Center provides tools and self-study instruction at any time and from any location.
GSA Schedules and GSA eLibrary provide additional information on the GSA Schedules program in addition to training resources. Moreover, FedBizOpps has a list of federal business solicitations.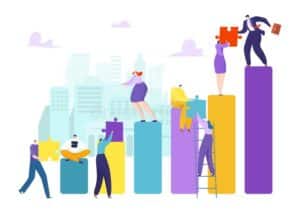 GSA's Office of Small Business Utilization (SBU) offers a variety of onsite and online courses to assist small businesses in achieving success in federal sales. GSA's 11 regional offices across the country house SBU centers. Throughout the year, these centers provide information on "How to Obtain a GSA Schedule Number."SBU offers the following web-based courses:
GSA Schedules Contract Training: The first part discusses the process, while the second discusses how to respond to a solicitation. Sign up for one or both of these monthly sessions, held on the same afternoon if you are interested.
Marketing to the Federal Government: This quarterly webinar is for industry partners who already have a Schedules contract and want to learn more about getting a contract with the federal government.
Q&A Webinars: This webinar is a follow-up to the monthly Schedules and quarterly Marketing meetings, and it gives you a chance to ask further questions regarding the solicitation process.
Self-Study Training on the Web
Schedules and online training, and materials about GSA acquisition vehicles are available via the GSA website.
Training on the following topics is available to industry partners:
How to Become a Contractor;
GWACs;
Cooperative Purchase Program; and
Vendor Support Center is a website that allows sellers to access information, review and record sales, and much more. The following courses are available:
New Contractor Orientation: for recent Schedules contract recipients, this course is an introduction to the Schedules program.
Pathway to Success Webinar: after the contract award, this session will advise how to submit an offer and market to the government after the contract gets awarded to help industry partners decide if the Schedules solicitation procedure suits their organization. This webinar also gets required for the session: How to Obtain a Schedule 70 Contract.
President Harry S. Truman established the General Services Administration (GSA) in 1949 to improve the federal government's purchasing and administrative processes. Today, a wide range of products and services are available from GSA to assist federal agencies serving the general public. The GSA Schedules program allows for faster lead times and greater transparency for the government and commercial contractors.
Being a government contractor can help you succeed, even if you have to go through a complicated and lengthy process to get in. You may improve your brand's visibility, profitability, and reputation by overcoming the time-consuming process. Bids from government entities are frequently sent directly to your company. After all, only those who have gotten accepted into the GSA program can sell to these federal organizations.