GSA eBuy Advantage – The GSA Schedules Program opens up additional avenues and tools for enterprises to sell to the government. This option could help you expand your firm and even get your foot in the door with the government.
This article will explore two buying and selling platforms necessary for GSA Schedule Contract holders: GSA Advantage and GSA eBuy.
If you plan on maximizing your potential in the government marketplace, read on to exploit the GSA eBuy advantage!
What is the Difference between
GSA Advantage and eBuy?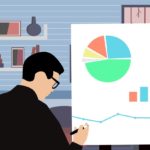 GSA Advantage and GSA eBuy are two platforms that you must be familiar with if you now possess or seek a GSA Contract. These tools will direct your business toward new prospects to grow in the government space.
In a nutshell, GSA Advantage is GSA's eCommerce site, which is mostly focused on products, whereas GSA eBuy is the RFQ platform, which focuses on services.
Whether you are a new or experienced GSA contractor, becoming knowledgeable about these two platforms and their functionality pays off. Ultimately, using the GSA eBuy advantage that these platforms provide can result in a rise in sales and, consequently, growth in the business.
GSA eBuy is an electronic Request for Quote (RFQ) system that enables federal purchasers to request information electronically, locate sources, and produce RFQs/RFPs for thousands of services and products available through GSA's Multiple Award Schedule (MAS), or GSA Schedule.
The intention of creating eBuy was to streamline government buyers' purchase process procuring products or services under GSA Schedule Contracts.
GSA eBuy enables contract holders to submit Requests for Quotations (RFQs). Although RFQs can be for both products and services, most are for services. Essentially, the buyer will issue a request for proposals and establish a deadline for vendors to submit proposals.
Notably, eBuy will only display opportunities associated with your Schedule and Special Item Number (SIN), so having more SINs results in more business prospects. Moreover, contractors can sign up to get email notifications when an RFQ is published, ensuring they are always alerted when a new opportunity becomes available. Additionally, buyers utilize eBuy to conduct market research through Requests for Information (RFI) and sources sought.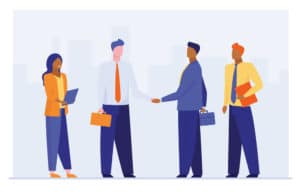 To participate in and make full use of GSA eBuy advantage, a GSA Contractor must register with the Vendor Support Center (VSC) following the award of their GSA Contract. GSA Schedule contractors must additionally upload their catalog to GSA Advantage, at which point they will be instantly registered in eBuy using their approved SINs.
Furthermore, contractors can include extensive documentation with their quotes to help the buyer comprehend their solution. Keep in mind, though, that you may not have any items from the open market in quotations posted to eBuy.
Regrettably, federal buyers rarely connect with all GSA Contract holders using GSA eBuy. The reason is that they get expected to review all submitted bids and supporting documentation. As a general rule, if a firm does not win one in every seven bids through GSA eBuy, it should start to rethink its bidding approach.
In the end, the GSA eBuy provides a platform for both contractors and sellers for locating and pursuing government opportunities that are only available to GSA Schedule contractors.
What is
GSA Advantage used for?
The GSA Advantage is a web-based shopping and ordering service developed by the General Services Administration for use by government agencies in the purchase of commercial products and services. Its objective is to expedite government agencies' acquisition of products and services through a centralized purchasing gateway.
GSA Advantage is a comparable service to Amazon. GSA Advantage is an online ordering system through which government purchasers can acquire a GSA Schedule contractor's products and services.
Even though the service aims to assist any federal agency with accessibility to the GSA Advantage program, two federal acts have made it possible for state and local governments to access and make purchases from this service.
Firstly, Section 833 of the John Warner National Defense Authorization Act mandates the Administrator of General Services to make GSA's Federal Supply Schedules available to state and local governments. This section allows the government to purchase items and provide services that you will use to recover from major disasters, terrorism, nuclear, biological, chemical, or radiological attacks.
Second, Section 211 of the E-Government Act of 2002 permitted the General Services Administration to sell Information Technology products and services to state and local governments through cooperative purchasing.
Originally, the GSA restricted purchases to the federal government through GSA Advantage. Still, state and local governments can now acquire products and source services through the Cooperative Purchasing Program and Disaster Recovery Purchasing Program.
More specifically, state and local governments can purchase IT, security, and law enforcement equipment under particular GSA Schedule contracts through the Cooperative Purchasing Program. Moreover, state and local governments can use the Disaster Recovery Purchasing Program to aid disaster planning, response, and recovery following a significant disaster.
Finally, while anybody can browse GSA Advantage, only approved government buyers can make transactions.
Without a doubt, securing a GSA Schedule can be a daunting endeavor. However, securing one is only half the battle won. Now, the challenge is for you to get your products or services on top of the tight, competitive government marketplace.
As a GSA Schedule contractor, your business already benefits from a significant booster — a seal of approval indicating that you have completed all requirements for selling to the federal government, thereby decreasing the time and expense associated with the overall federal purchasing process.
With this seal of approval, you acquire access to various platforms and tools for advertising and selling to the federal government, including the GSA Advantage and GSA eBuy.
While maintaining the site can be demanding in terms of time, money, and other resources, GSA Advantage and GSA eBuy are essential purchasing tools for government buyers and, thus, government contractors.
Allow your business to thrive in the government space by making full use of the GSA eBuy advantage.