Lets get you some valuable insights on GSA Pricing! GSA Pricing is a crucial aspect of winning contracts and maximizing profitability. 
Considerations around GSA Pricing are a key aspect of the GSA Schedule contract. The GSA has a well-vetted pricing analysis that federal customers trust. If the GSA finds your pricing to be "Fair and Reasonable," then you will "pass go," right to award. If not, then you may have a difficult time during Negotiations with GSA. This makes it crucial for contractors to thoroughly understand its nuances.
GSA Pricing plays a vital role in the world of government contracting. It impacts your profitability and competitiveness in the marketplace. This post aims to demystify GSA pricing and present a clear, detailed explanation of its critical elements. So, let's jump right into it!
'Fair and Reasonable' Pricing
At the heart of GSA Pricing is the concept of 'Fair and Reasonable' Pricing. The federal government strives to achieve pricing equal to or better than a company's best commercial pricing during contract negotiations. Although, the GSA will often settle for you being within a reasonable range among your GSA peers.
This 'Fair and Reasonable' pricing is determined based on 'like and similar' goods or services already awarded. Any offer not meeting these standards can be negotiated further or even denied.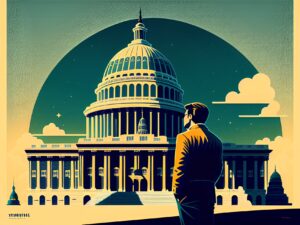 There is a common misconception out there that when you get a GSA contract, the GSA just grabs the best price you've ever given anybody and says that's ours. And you have to sell to the government under your GSA at that price, and that is completely WRONG! You actually get to negotiate with the GSA what your pricing with your discounting arrangement is going to be.
Accepting pricing that's too low can have serious long-term consequences. 
The CO may go through a 10-15 minute script for you to audibly confirm that you understand and agree to the major terms & conditions of the GSA Contract
The pricing negotiations will consist of the CO trying to hammer down your prices into what they consider a "competitive range." 
It is important for you to ask if they are offering recommended changes or requirements. If they are recommendations, then you can politely deny them and move forward. If the offered discount adjustments are required, then I suggest telling them that you will need to check into it and get authorization. Then you can get back to the same or next day with a counter-offer.
There are other terms that are negotiated such as

volume and quantity discounts
Prompt-pay discount
freight terms

Sometimes you can offer better terms in these areas to keep a lower general discount.
GSA Pricing Negotiation Strategy
 Effective pricing negotiation strategies should occur at the time the Offer documents are being prepared. To optimize your negotiation strategy, you will want to make sure to leverage the Commercial Sales Practices (CSP) document.
One key strategy is tiered volume quantity discounts, by structuring your pricing based on contract size and historical performance. This is not something to be done dishonestly, but if you have given Primes (for example) up to 20% discount in the past, it is very likely because they brought you some large projects. So, by evaluating how large the projects were (in dollars), and what sort of discounts you historically have offered on these projects (as a percentage), you can effectively move discount points from the general to the Volume/Quantity. This will remove the GSA's ability to ask for the highest discount ever offered to be available to all GSA buyers. They will only get those deeper discounts if they bring a large opportunity.
So, offering a smaller general discount of less than five percent and incorporating structured volume-based discounts can give you the flexibility to adjust pricing based on project scope.
The Importance of Market Research
GSA relies on historical market pricing to ascertain 'Fair and Reasonable' pricing for a GSA Schedule. Therefore, conducting market research before submitting your offer is critical. This research provides a solid foundation for your proposal, making you aware of the competitive landscape, regional factors, and potential impacts of inflation. The GSA eLibrary is a valuable resource for understanding your competitors in the federal market, listing all contractors under their proposed Special Item Numbers (SINs) and offerings.
there are tools like the GSA CALC tool and GSA Advantage where you can determine how competitive your prices are against your GSA peers. 
The Price Reductions Clause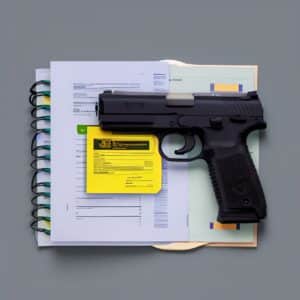 Contractors opting for Commercial Sales Practices (CSP) are subject to the Price Reductions Clause. This clause maintains a fixed relationship between the discount practices offered to GSA and those offered to the contractor's 'Basis of Award' (BOA) customer.
So, if your company provides a greater discount to your BOA, then the PRC is "triggered" and you must maintain that discount delta and lower your GSA Schedule prices accordingly.
Note that this clause does not apply if you opt into Transactional Data Reporting (TDR) over CSP.
Increasing GSA Schedule Pricing
Pricing changes are expected over the lifespan of a GSA contract, which can last up to 20 years, due to market dynamics and just plain old business growth.
Contractors can increase their GSA rates at the level of their commercial rates through an Economic Price Adjustment (EPA) modification. Put simply, your negotiated GSA discount is just applied to your increased Commercial Rates.
However, GSA restricts the timing and magnitude of these increases, making it a potentially complex process.
You have options when it comes to making price adjustments. 
Standard EPA Method (EPA clause 552.216-70). If you have Commercial Rates, then you can simply keep to that price list and apply your GSA discount to it as it changes through the years. Note that you must go through the GSA Modification process to officially change your GSA rates/prices.
If you are a service company that only does business with government, then you may want to go with EPA Clause I-FSS-969. This clause has two sub-clauses:

(b)(1) — price increases are based on a fixed escalation rate negotiated before contract award. These increases are awarded on the 12-month anniversary of the GSA Schedule contract effective date, with no requirement for contractors to submit modifications under this clause.
(b)(2) — price increases are based on a market index.
Understanding GSA Pricing is a complex yet rewarding endeavor, especially for contractors aiming to succeed in federal acquisitions. By gaining a comprehensive understanding of the topics covered in this guide, contractors can navigate the intricacies of GSA Pricing and optimize their proposals for success.
This article aims to provide a comprehensive understanding of GSA Pricing, but it is always advisable to consult with your contracting officer or legal advisor for the specifics of your situation.