One of the most challenging parts of my job as a GSA Contract Specialist is explaining to customers why their NAICS Codes do not line up with GSA Special Item Numbers (SIN's). The short answer is that they are two different categorization systems spanning almost all conceivable Industries. So, there will naturally be discrepancies.
Do you need help Navigating the GSA Process? Schedule a call with a GSA Expert to guarantee success.
About NAICS Codes
NAICS Code Lookup – This is the website to help you keyword search for your industry and identify the NAICS Codes that apply to your business.
NAICS Codes are numbers that indicate your primary categories of business. There is a code for limited service restaurants one for full-service restaurants, one for maid services (use the lookup term "Janitorial"), etc… The code merely describes your revenue-producing business activity and is shared by all businesses within the same categories of business.
NAICS Codes are utilized by Government Buyers to categorize their purchasing needs. The System for Award Management (SAM) database (previously CCR & ORCA) is where a Contractor selects all relevant NAICS Codes to their business. And federal buyers can use this system to locate potential vendors to fulfill their requirements. So, it is important that your company does the proper research and lists all relevant NAICS Codes in SAM.
About GSA Special Item Numbers (SIN's)
A Special Item Number lists GSA contractor service and/or product requirements as a sub-category to a GSA Schedule. You can view all of the SIN's for a particular GSA Schedule by navigating through the eLibrary GSA Schedules Page and selecting the link to the left of the description. Then, a full list of current GSA SIN's will be viewable.
Every SIN has it's own specific scope, and often times will include several NAICS Code categories. For example, GSA SIN 132-50 (IT Training) only has one NAICS Code applied. However, GSA SIN 811-002 (Complete Facilities Maintenance) has 25 NAICS Codes applied.
Connecting a NAICS Code to a GSA SIN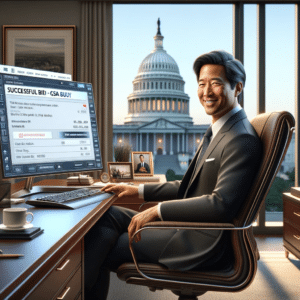 Since there are two government codes involved (NAICS and GSA SIN). The GSA must align a NAICS Code with each SIN. Since a SIN relates to several categories and is more broad than NAICS Codes, their alignment often falls short and often makes no sense.
When you are entering the SIN's of your GSA Contract into the E-Offer system, you must connect a NAICS Code to each SIN. In the drop-down, sometimes there is only one NAICS Codes to choose from, and sometimes there are many. The problem is, that the NAICS Codes often times have no relation to the SIN that they have been categorized under. There is simply a huge disconnect, but the person working in the GSA eOffer system still must select an option.
The good news is that as long as your SAM Record reflects all of the proper NAICS Codes, you will be fine. Applying a NAICS Code to each SIN is something that the GSA requires, and forces you to submit mis-aligned information. This part of the process isn't something that can be perfected because it is flawed from the beginning. The only solution is to use logic where there is no logical answer.
Do you need help Navigating the GSA Process? Schedule a call with a GSA Expert to guarantee success.
Top 8 FAQs on NAICS Codes
What is a NAICS Code?

NAICS Code is a classification system that categorizes businesses based on their economic activities.

How is the NAICS Code used in government contracting?

NAICS codes are used to identify and classify businesses in government procurement, ensuring the right businesses are targeted for specific contracts.

Can a business have multiple NAICS Codes?

Yes, a business can have multiple NAICS Codes if it operates in various sectors or offers diverse services.

Where can I find my business's NAICS Code?

NAICS Codes can be found on the U.S. Census Bureau website or through business registration documents.

How often are NAICS Codes updated?

NAICS Codes are reviewed and updated every five years to reflect changes in the economy and industry structures.

Why is accurate NAICS Code classification important for businesses?

Accurate NAICS classification is crucial for eligibility in government contracts, accurate market analysis, and for availing specific business benefits.

How can NAICS Codes aid in market research?

NAICS Codes provide a structured way to analyze industry segments, study competitors, and identify market trends.

What should I do if my business's activities span multiple NAICS Codes?

Identify the primary activity of your business for the main NAICS Code, and use additional codes to cover other significant activities.