Get Our Free GSA Resource Package
Whether you are learning the basics or need to get started now, we are here to help. Please complete the webform, and you will receive an email to access our:
Instant Quote - Instantly get our pricing and a breakdown of our GSA Services.
5 Steps To Get A GSA Contract (E-Book) - Learn what to expect when preparing and submitting a GSA Contract.
Winning in the Federal Market (E-Book) - Get the inside scoop on what top Government Contractors are doing to get results.
GSA Focus Newsletters - Stay informed on Breaking News that relate to GSA Contracting and Federal Acquisition.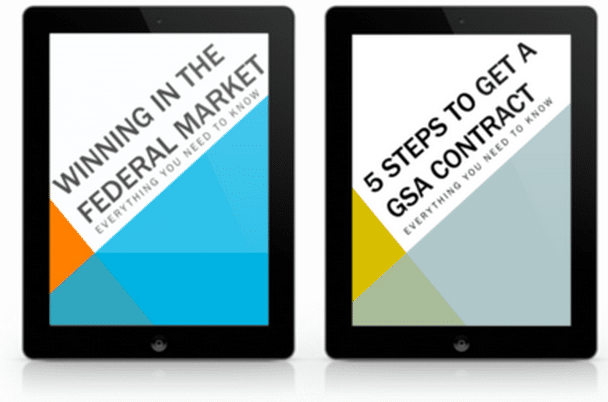 ;