What is the GSA Schedule Program?
So, What is a GSA Contract? GSA Schedule Contracts are long-term contracts with the General Services Administration's Multiple Award Schedule (MAS) Program, which allow all federal agencies to purchase from you in a streamlined manner. GSA Schedule Contracts assist federal buyers and Contracting Officers buy products and services. With pre-negotiated prices, delivery terms, warranties, etc. By making the complicated federal acquisition process much simpler and reduces risk for government buyers, a GSA Contract is often the best option for federal buyers. A GSA Contract holder is viewed as "pre-approved" and validated, which makes them more trustworthy to buy from. A GSA Schedule Contract is not tied to any actual purchases, it is simply channel for federal sales to flow through, or a ""License to Hunt."" Also, around $5 Billion is spent annually through GSA And VA FSS Contracts, and all federal agencies can buy from the GSA Schedule Program, as well as State & Local Governments.
To Contractors like you, a GSA Contract is an advantage in the federal market in several ways:
You gain access to exclusive opportunities in the GSA Marketplaces
It validates your company in the eyes of Federal Buyers
The purchasing process is simplified, and pricing is pre-negotiated
A GSA Contract goes by many names, which can be confusing. If you hear any of the terms below, they likely refer to a GSA Schedule Contract:
GSA Schedules Program
The Multiple Award Schedule (MAS) Program
GSA Approved or Certified
Federal Supply Schedule (FSS) or Federal Acquisition Service (FAS)
Listed on GSA Advantage
You should now know the answer to "What is a GSA Contract?" We will now go into the process and requirements of getting a GSA Contract.
GSA Certification Process

Stages to Get a GSA Contract
Now that you know the answer to "what is  a GSA Contract?", you are likely wondering about the process to get GSA Certified. Initially, a document package, called an ""offer"" is prepared and submitted electronically to the GSA for review. After the GSA has had time to review the large group of documents, they commonly respond with several clarification items, which must be addressed quickly. This continues for a round or two until the GSA offer documents are deemed acceptable by the GSA Contracting Officer reviewing them.
Next, GSA Negotiations are scheduled, to determine final GSA Contract Discount structure. The final terms and conditions are also agreed upon in Negotiations, which are then concluded in the Final Proposal Revisions (FPR) document. Next, the GSA Contract is awarded, usually within a week or two. Finally, registrations in the GSA systems are completed, and the GSA Contract holder will then have access to the GSA Marketplaces (GSA eBuy, Reverse Auction, GSA Advantage).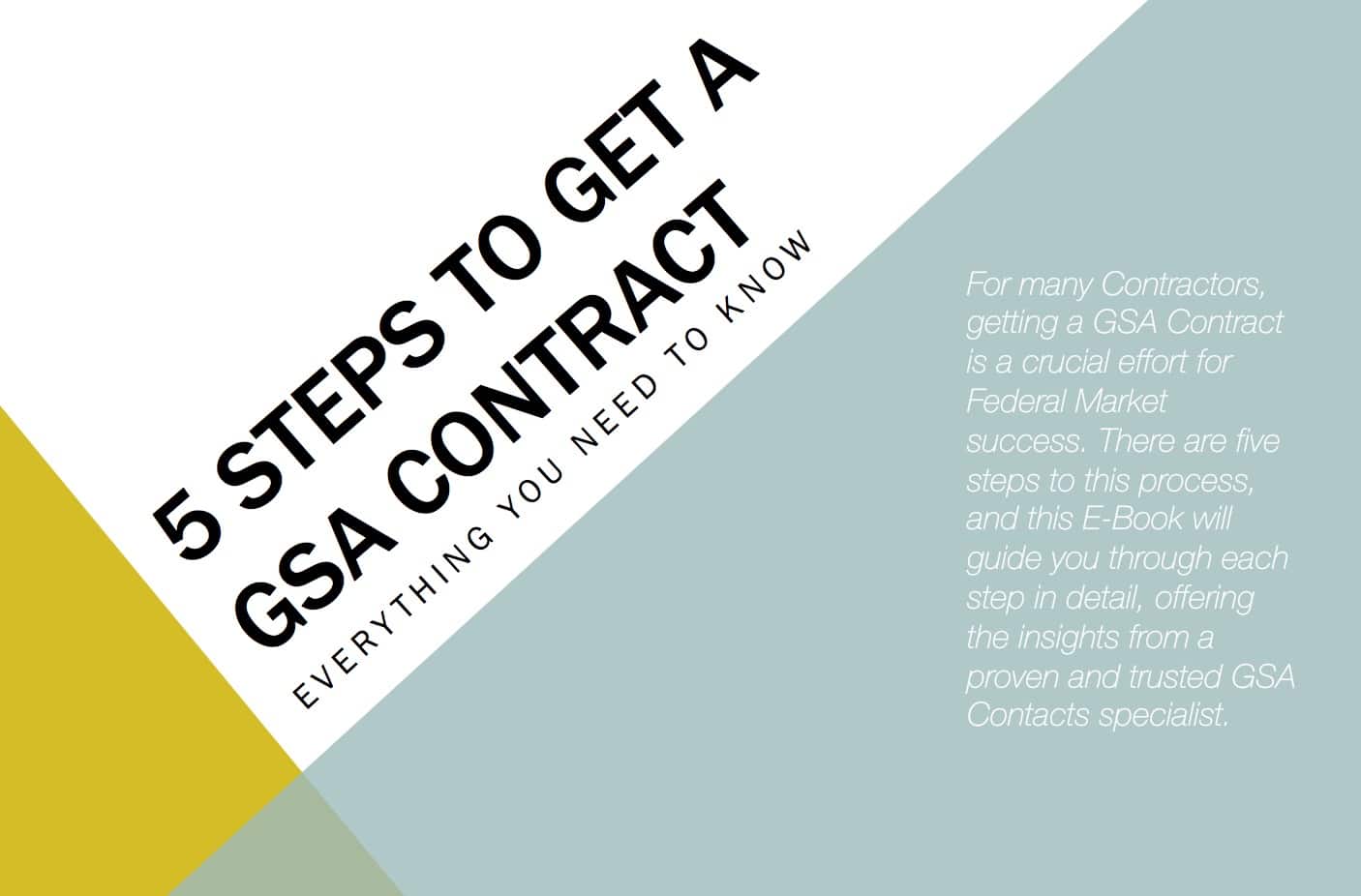 Get the FREE EBOOK "5 Steps to Get a GSA Contract" to learn the process more in-depth.
Benefits of getting a GSA Contract
In the eyes of a government buyer, a GSA Contract legitimizes a Contractor as a trusted source. You are not required to get a GSA Contract to do business with the government, however it is the preferred contracting source for many buyers. Every GSA Contract holder has access to online GSA systems, such as GSA Advantage!, GSA E-Buy, GSA Reverse Auctions, and are easily found by buyers seeking out a particular product or service. So, access to these systems is a very large advantage.
Additionally, GSA Contract Holders have completed many parts of a Purchase Order already, which cuts-down the paperwork effort required for a buyer. Many businesses experience rapid growth through a GSA Contract, but it is not easy. You must still work very hard to connect with buyers, and keep competitive.
Requirements to Get a GSA Contract
There are five primary areas to review before submitting your offer package to the GSA. It is very important that these five areas are considered before the time and money is invested in pursuing a GSA Schedule Contract.
A required minimum of 2 years of operations in the form of providing financial statements and project and order information. GSA Schedule 70 (IT Products & Services has the new Start-up Springboard program eliminating this requirement)
Your company must have more than 5 customers, however, multiple customers can be within the same organization. So, this is usually easily met.
The GSA Acquisition Center will have a quick review of your company's financial strength. If any red-flags go up, then a detailed review will occur.
You must be able to provide the GSA with customer information, invoices, contracts, etc. If your company is legally bound to withhold documents from any third party, then you will likely have some obstacles to overcome.
Your company must have a clean history regarding federal fraud and lawsuits.
The question "what is a GSA Schedule?" can be viewed in light of the 31 different GSA Schedules, or main product/service categories. There are another 9 Schedules under the VA/FSS program. Each VA or GSA Schedule Contract has numerous subcategories called Special Item Numbers (SINs). When you are pursuing a GSA Contract it is important to read the scope descriptions for the SIN's and assure that you have performed work similar in scope. If you submit for GSA SIN's that you have not performed for, then you will be rejected. Sometimes this is difficult to identify the appropriate GSA Schedule and SIN, so please call us at (866) 916-6484 if you have questions. We have prepared a full list of GSA Schedules, with many helpful details for each."
Schedule an appointment with me:
GSA Homepage – The General Services Administration is responsible for a sizable amount of US Government spending. There are a variety of Schedules, or categories, within the GSA Contract program, and information on GSA schedules can be found on this site.
GSA E-Library – This page serves many purposes, the most important is for research into the relevant GSA Schedule(s) and SIN Categories your company will fit into. Additionally, GSA offers a wide range of acquisition services and solutions utilizing a variety of tools, contract vehicles, and services to meet the customer's specific needs including Multiple Award Schedules, Government-wide Acquisition Contracts, Technology Contracts, and Assisted Acquisition Services.
GSA Advantage – After your company acquires a GSA Contract, your products will be listed on GSA Advantage for the government to place orders.
GSA E-buy – After your company acquires a GSA Contract, you will gain access to Ebuy, a place where potential government contracts are first posted.
GSA Reverse Auctions – An initiative by the GSA starting in 2013, where a purchase requirement (usually for commodities or simple services), is posted, and Contractors can bid the price down until the auction ends.
USA Spending – Have you ever wanted to find more information on government spending? This website keeps an account of how much is spent in a variety of categories.
GSA Wikipedia – For information and a historical account of the General Services Administration.
Download the Resource Pack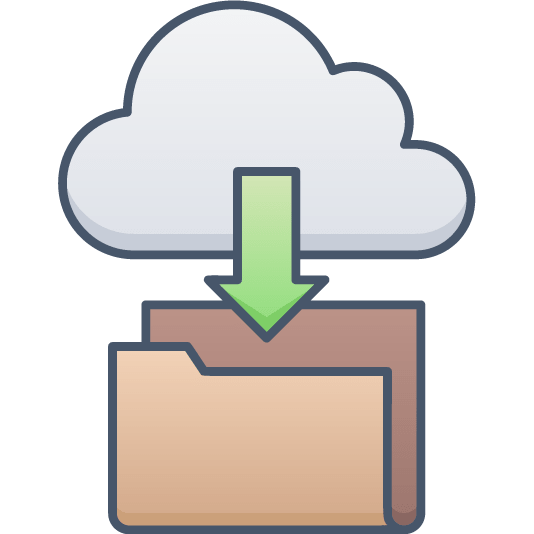 We FOCUS on GSA Contract Services! This allows us to offer the best services at an affordable price. We make the GSA Schedule process easy for you!
Schedule a Free Consultation
If you qualify for a GSA Contract, or you have some questions, schedule a call to speak to a GSA expert to discuss the next steps.