GSA Certification process – The GSA Schedule is a government contract worth $45 billion. A GSA Schedule Contract allows businesses, non-profit organizations, and educational institutions to sell products and services to government clients. Plus, the program gets geared toward private-sector, American companies of all sizes.
GSA Schedule Contracts simplify the government sales process by providing pre-determined prices, terms, and conditions for government buyers to use when purchasing from a company. While GSA Schedule Contracts and GSA Certifications typically get used to sell to federal agencies. Although, businesses can also use GSA Schedule Contracts to sell to state and local governments in specific instances.
Without a doubt, selling to the federal government can be daunting, but there are methods to make the GSA certification process go more smoothly; GSA is one of the most popular options, and for a good reason.
Specifically, companies looking to sell to government agencies can benefit from GSA's status as a Best in Class (BIC) Indefinite Delivery Indefinite Quantity (IDIQ) Contracting vehicle for the government. Businesses do this by establishing a set contract with standard terms and conditions and a pre-approved catalog of products and services.
Companies who meet the qualifications go through the GSA Schedule Offer process and acquire their contract and GSA certifications, and they are referred to as "GSA Approved."
For government contractors, being GSA-approved is a huge plus. Although companies can sell to the government without going through GSA, going through the GSA certification process and having a GSA Schedule will make things much easier.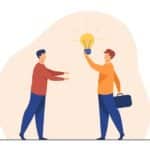 GSA Approval or Certification is a designation given to businesses that have completed the GSA certification process and have gotten approved to sell to the US government. The GSA certification process gets handled by the United States General Administrations Organization (GSA). The GSA is the purchasing department of the U.S. Government and lists contracts or schedules that potential vendors can bid on to get government business.
GSA approval is a non-industry-specific status or designation for businesses that produce or deliver goods or services for the US government.
Businesses must first complete the GSA certification process, which includes obtaining a DUNS number, registering in the government's SAM (System for Award Management), and providing previous customer contact information. Doing this will allow the GSA to conduct a past performance evaluation become eligible to bid on a GSA schedule.
Obtaining GSA certifications and becoming a GSA vendor takes time, effort, and research. Many small firms find the procedure intimidating as they lack the resources, time, or money to make schedule acquisition a reality; however, this is where GSA certifications professionals can assist! These professionals can walk you through the entire schedule acquisition process from start to end, as well as providing hourly or annual maintenance.
For now, read on to have an idea of the GSA certification process and get closer to securing your GSA certifications.
Steps to Become a GSA Vendor
There are four simple steps to follow to emerge successful in undertaking the GSA certification process and finally obtain your GSA certification:
1. Investigate and research federal opportunities for your company.
2. Take the time to familiarize yourself with GSA's business models.
3. Compile and meet the conditions for selling to the government.
4. Accomplish required online training before you can respond to a GSA schedule contract solicitation.
These four simplified steps encompass little steps; below are some of the most notable:
For one, you must have a demonstrated track record in your sector to qualify to sell to GSA and acquire GSA certifications. Normally, the government requires a two-year history of earning at least $25,000 each year.
Organizations must also complete several processes to be eligible for a GSA Schedule contract, including getting a DUNS number and enrolling in the government's SAM system (System for Award Management).
There are several other procedures to take before getting on a Schedule, in addition to making sure your history matches the GSA's schedule parameters. For example, you will need to prepare financial logs, work statements, and historical performance records, among other things. There will also be additional online procedures to complete, including the "Pathway to Success" curriculum and a "Readiness Assessment," both of which can be time-consuming but necessary to hold GSA certifications.
Obtaining a GSA Schedule might take anywhere from a few months to more than two years. This option requires you to rely on your assets, contract knowledge, and the GSA Schedule you are looking after.
Set aside time to examine your qualifications and survey the market before beginning the procedure. A GSA Schedule Contract can be a useful tool for streamlining federal transactions. However, to be successful, your company must be involved in government deals.
What is a GSA-Approved Contractor?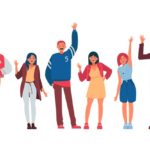 GSA approval, as previously stated, is a non-industry-specific designation for companies that manufacture products or offer services for the US government.
"GSA Approved" status indicates that a company or organization can sell products or services to the United States Government through the General Services Administration after completing the GSA certification process and receiving GSA certifications. Through contracts or Schedules, the GSA oversees all government purchasing operations.
Persistence, time, and research are all required to become a GSA vendor. Many small businesses aspire to hold GSA certifications for themselves. Still, the process might be intimidating since their company lacks the resources, time, or money to make schedule acquisition a reality.
Going through the GSA certification procedure, however risky and daunting it may be, increases your chances of receiving GSA certifications. Otherwise, such possibilities are nil. GSA MAS already lists over 11 million commercial products and services, and with a "GSA approved" status, your products or services might be next!
In terms of expediting acquisition activities, all government contractors should strive for "GSA Approved" status.
Companies, big and small, throughout the United States have achieved respect and financial success due to the access and opportunity of exclusive GSA Schedule contracts. Do not miss out and get left behind in the public sector; start the process of obtaining GSA certifications right now!