How to Get a GSA Contract – President Harry Truman established the General Services Administration (GSA) in 1949 to streamline the federal government's purchasing and administrative activities. Since the late 1940s, the GSA has grown considerably and is now America's premier source for procuring products and services for the federal government. The GSA is responsible for consolidated procurement for the federal government, which relieves other federal agencies of administrative burdens.
GSA provides federal agencies with a wide range of products and services that they require to serve the general public.
This article will explain the ins and outs of getting approved for a GSA Schedule to elevate the opportunities of your business.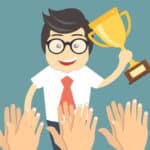 One of the first things to consider when thinking about getting a GSA Contract is the cost.
Notably, not all consulting firms provide the same quality of service for the assistance you require. Some low-to-mid-priced consulting organizations will provide you with a proposal template and some coaching before sending you on your way.
Mid-range organizations normally give adequate services, but they will almost certainly leave you with a lot of work. These companies typically provide little to no training in the complex realm of GSA.
On the other hand, full-service firms will take the time to learn about your business and design a successful strategy tailored to your specific needs, such as how to get a GSA Contract with your particular circumstances. They will handle as much work as they can for you, including crafting your MAS offer and acting as your Authorized Negotiator throughout the process, so you do not have to deal with GSA alone.
With these considerations in mind, pricing might vary depending on several factors, but assuming you want a full-service firm, a GSA Schedule contract can cost anywhere from $15,000 to $24,000. Furthermore, anything less than \$10,000 is suspicious and maybe a hoax, jeopardizing your prospects of getting on the GSA Schedule. The difference between mid-range and full-service firms is between $10,000 and $15,000.
How to Get a GSA Contract and How it Works
Although any company that fulfills certain minimum qualifications can do business with the government through GSA, strict vetting procedures are in place to keep financially irresponsible or unscrupulous vendors out of this favored purchasing arrangement.
Suppose you want to do business with the government by learning how to get a GSA Contract. In that case, you must first determine which Schedule your goods or services fall under, create a System for Awards Management (SAM) profile, and electronically submit a proposal with all necessary supporting documentation through GSA's e-Offer system.
While learning how to do business with the GSA can be relatively easy, effectively completing the processes and submitting a proposal to the GSA that they will approve can be one of the most arduous tasks a company will ever undertake in pursuing how to get a GSA Contract. Once a vendor has been approved and successfully got on the GSA Schedule, they can now directly solicit federal government business through various channels, including the GSA's eBuy system and GSA Advantage!
Vendors who have access to these platforms have the edge over those who do not because they can see federal requests before making them public on FedBizOps. They can reply immediately to federal agency requests instead of having to compete for each opportunity.
A Blanket Purchase Agreement (BPA), in which an agency makes an offer to buy up to a set dollar amount of products or services only from that particular vendor, is also the most sought-after purchasing arrangement a vendor can obtain with their GSA contract. BPAs can be difficult to obtain, but once in place, they can guarantee millions, if not hundreds of millions of dollars in business with a specific federal agency.
The GSA contracts last five years and can get renewed for up to 20 years. Plus, having a GSA contract allows you to collaborate with any government agency. Your rates for government work get set when you get the contract. This option means that after you have learned how to get a GSA Contract and follow through with it, it will be a lot easier to land government contracts.
Are GSA Contracts Worth it?
The most significant benefit of being on the GSA schedule is obtaining government employment easier and faster for all parties involved. The GSA schedule simplifies the process for you, regardless of the agencies with which you intend to work. It may also support you in obtaining work with state and local governments.
When you are on the GSA schedule, you do not compete with other companies for GSA contracts. Because the pool of eligible enterprises is substantially smaller; thus, winning the contracts you want is much easier. Furthermore, your sales process is significantly faster and easier than traditional government bidding because you fixed your prices when you obtained the contract.
However, keep in mind that a GSA Schedule is not a guarantee of greater sales. People frequently believe that acquiring a Schedule will instantly result in business. However, much like any other industry, business only happens when you build relationships with customers. In this regard, it may be a valuable contract vehicle for firms looking to get into the federal market and increase their sales.
Knowing how to get a GSA contract is ultimately worth it for one reason: opportunity. In commercial sales, you would never neglect an entire market segment, but if you do not have a GSA Multiple Awards Schedule Contract, you have effectively cut yourself off from one of the major marketplaces.
Finally, having a MAS contract will make it much easier for you to acquire individual agreements for your company once you have gotten accepted. You will make the bidding process go more smoothly, and you will face far less competition for contracts. A MAS contract is a no-brainer if you want to create a long-term business relationship with the GSA.