The Basics Of GSA Contract Schedule – President Harry S. Truman founded the General Services Administration, or GSA, in 1949 to streamline the federal government's administrative duties. The initial aim of the GSA, which was to dispose of war surplus items, manage and preserve government archives, oversee emergency preparedness, and stockpile strategic supplies for wartime, has given way to a considerably broader purpose and function.
GSA now functions as the federal government's purchasing arm, facilitating the acquisition of products and services for tens of thousands of federal agencies and bureaus through Contract Schedules.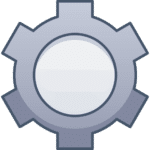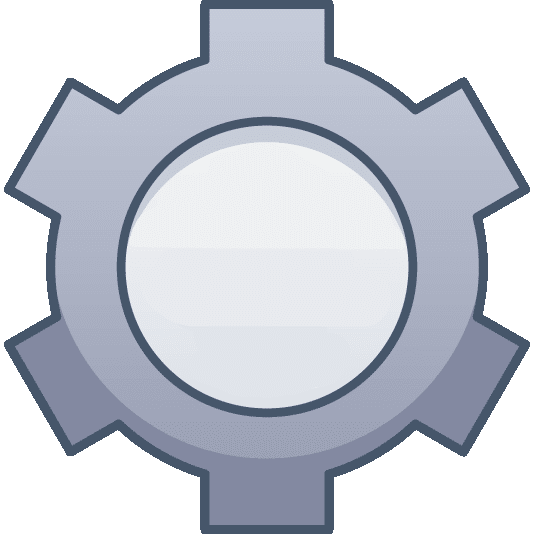 A GSA Contract Schedule is also known as MAS or Federal Supply Schedule. This schedule is a long-term, government-wide contract with commercial enterprises that gives federal, state, and local government buyers access to over 11 million commercial items and services at volume discount prices.
GSA provides federal agencies with a wide range of products and services that they require to serve the general public. The GSA Contract Schedules initiative gives the government and commercial partners reduced lead times and more transparency. The Federal Acquisition Service (FAS) provides a wide range of products and services to the federal government at the best possible price, bringing in about $33 billion per year.
One significant distinction between selling your products and services under a GSA contract and selling commercially is that when you sell under a GSA contract, the terms and conditions have already gotten agreed upon throughout the GSA Schedule procurement process. The purchase procedure for the many federal departments in the government is made easier by having agreed-upon terms and conditions.
A GSA Contract Schedule opens up a whole new world of possibilities in the federal market for the vendor. The General Services Administration developed the Contract Schedule. The schedule became established with the sole objective of assisting federal agencies in their purchases of goods and services from suppliers. Thus, government agencies can buy from you because you have a GSA Contract Schedule, which means your rates and company have gotten thoroughly verified.
How long is a
GSA Contract Schedule?
As established, GSA supplies federal agencies with a wide range of products and services that they need to serve the general public. The GSA Contract Schedules effort reduces lead times and increases transparency for the government and commercial partners. The Federal Acquisition Service (FAS) provides the federal government with a wide range of products and services at the best available price.
During the process, pricing, terms, and conditions are all discussed. In this sense, a GSA consultant can assist you in positioning your contract for success throughout the contract's anticipated 20-year duration, with an initial 5-year Contract Schedule.
The federal government's 5-year, renewable GSA Contract Schedule explains why the GSA proposal process necessitates so much documentation, assessment, and evaluation; GSA wants to make sure that its contractors can fulfill orders for customers in the long run. This process also tells GSA clients that contractors awarded a GSA Schedule are determined to be stable and sustainable for a minimum of five years to provide allowed items or services to government customers, enticing government customers to the Schedules program for procurement.
How are GSA Contract
Schedules Awarded?
Although any company that fulfills certain minimum qualifications can do business with the government through GSA, strict vetting procedures are in place to keep financially irresponsible or unscrupulous vendors out of this favored purchasing scheme. Suppose you want to do business with the government through GSA. In that case, you must first determine which Contract Schedule your goods or services fall under, create a System for Awards Management (SAM) profile, and electronically submit a proposal with all necessary supporting documentation of the GSA's e-Offer system.
While gathering information about doing business with the GSA can be quite challenging, obtaining a Contract Schedule process is easier. On the other hand, completing the following stages and submitting a proposal to the GSA that they will accept can be one of the most arduous tasks a company will ever undertake.
After you submit your offer to GSA, it will get reviewed by a contracting officer. You will receive a GSA contract if all standards get met, the pricing is "fair and reasonable," and the offer is in the government's best interests.
You have finally arrived at the starting line after receiving your GSA Contract. You read that correctly: the starting line. Now, it is time to get down to business: GSA Management. Tired? Do not get discouraged just yet. Consider receiving your GSA Contract as Basic Training, and now you are ready to go into combat. Preparation and discipline are required to win a GSA contract. GSA management is difficult but necessary for success.
When developing a successful marketing plan to sell to the federal government, preparation is essential. This preparation will entail completing your set-asides, obtaining your GSA contract, and attending networking events, among other things. This development also entails looking for and tracking bid opportunities, as well as pursuing them with proposals. It necessitates extensive planning in terms of personnel and procedures.
Moreover, GSA Contract Maintenance and GSA Contract Compliance are where discipline comes into play. Call it what it is: GSA management is not pleasant, and it will not win you any awards, but it will surely keep you out of business troubles.
While obtaining a GSA MAS contract does not guarantee government sales, it can be a useful contract vehicle for businesses to tap into the federal market and increase sales. GSA MAS contracts necessitate a lot of effort and upkeep, both in terms of keeping your contract valid and actively marketing your products or services to create revenue. Many businesses find this process intimidating, but the numerous benefits that await are well worth the effort.
With MAS contracts accounting for $48 billion in annual federal procurements, it is worth your time to secure one if you can. When you realize that you can get a five-year MAS contract with the option to renew for up to 20 years, it is a wonder you have not already applied!