The US General Services Administration (GSA) maintains a free-to-use system named Systems for Award Management (SAM). SAM is a complete online tool that allows businesses to apply for federal grants and contracts. It also makes it possible for these rewards to get paid electronically.
This article will discuss everything you need to know about SAM Registration.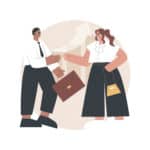 Before bidding on and being compensated for federal contracts or receiving government financing, anyone interested in doing so needs to register first with the System for Award Management (SAM). These organizations include for-profit enterprises, nonprofit organizations, government contractors, government subcontractors, state governments, and local governments.
Furthermore, it is required to renew the SAM registration at least 60 days before it expires to avoid potential penalties from being imposed. Additionally, SAM registration is valid for one year from the application's completion date.
Why Is There a Need for SAM Registration?
You must begin with SAM Registration, the first step in the government contracting process, if you desire to apply for a Federal Grant or conduct business with the United States Federal Government.
The System for Award Management (SAM) is a Federal payment monitoring database that keeps track of the money trail and what that money is purchasing. Contracting Officers do not use the SAM database to seek vendors; rather, it is essentially a directory of firms that the IRS and the DLA have approved to sell products and services directly to the Federal Government. Additionally, the SAM Registration is required to apply for and receive Federal Grants and other forms of Federal Financial Assistance.
Once the SAM Registration has been approved and activated, organizations must place themselves in the appropriate areas and be consistent with how Contracting Officers make choices and award contracts. Most importantly, accurate code assignments, certificates, and thorough information should be widely accessible and verifiable.
To be effectively successful, Contracting Officers must quickly identify whether a vendor is capable of completing a specific project or request, whether issuing a Direct No-Bid Contract or selecting between bidders on a listed solicitation.
Aside from that, here are some reasons to start a SAM registration:
The Benefits of SAM Registration
Here are the three premier reasons businesses use SAM:
SAM allows you to take advantage of government business opportunities.
It is the primary database via which vendors can conduct business with the federal government. According to the Federal Acquisitions Regulations (FAR), all of the following awards need SAM registration:
Self-certification is possible using SAM.
The act of "self-certifying" and completing solicitation clauses about your organization's socioeconomic features and size signifies your assurance that the information provided is correct.
SAM is a platform for marketing.
According to the Small Business Administration, you can search everything from a business location, track record, size, and even its ownership are all searchable inside SAM. This option means that other government contractors and federal agencies will be able to learn more about your company.
For this reason, in particular, registering with and cooperating with a government contract consulting firm can be extremely beneficial.
The SAM Registration Requirements
The federal government requires that all suppliers of goods and services maintain active registration with SAM to do business with the government. Aside from the DUNS Number, to register with SAM you will also need the documents and information outlined below.
US-based Companies:
In addition, you will get required to go through IRS and DLA validation.
How Long Does it Take to Register for SAM?
According to the Small Business Administration (SBA), it should take approximately 45 minutes to complete the registration information.
Suppose you do not have an Employer Identification Number (EIN) or a Taxpayer Identification Number (TIN) with the Internal Revenue Service. Therefore, it could take up to seven weeks to approve your SAM registration. Even just the process of obtaining your EIN or TIN may take up to five weeks on its own.
Ultimately, the approval of your SAM registration should not take longer than 14 days once you have obtained that unique identity. Most of the time, it takes 7 to 10 business days. When you register on the website and submit a notarized letter from your organization's administrator, the approval procedure gets kicked off.