What is GSA Contract?
3 Effective perspectives
There are three ways to answer the question "What is a GSA Contract?" The difference between each is perspective, the situation of the person asking the question.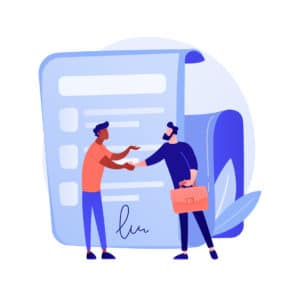 But before we answer the question "What is GSA Contract?" let's go over a little history! The General Services Administration (GSA) is an agency of the U.S. Government that manages and supports acquisition of products and services. It was established in 1949 by the Truman Administration. The GSA supplies products and communications for U.S. government offices, provides transportation and office space to federal employees, and develops government-wide cost-minimizing policies, and other management tasks.
General Definition of a GSA Contract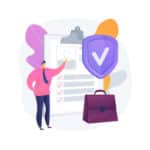 GSA Schedule Contracts are long-term contracts with the General Services Administration's Multiple Award Schedule (MAS) Program, which allow all federal agencies to purchase from you in a streamlined manner. GSA Schedule Contracts assist federal buyers and Contracting Officers buy products and services. With pre-negotiated prices, delivery terms, warranties, etc. A GSA Schedule Contract is what makes the complicated federal acquisition process simpler and less dangerous for government buyers. A company with a GSA Contract is viewed as pre-screened and validated, which makes them more trustworthy to buy from. I GSA Schedule Contract is not tied to any actual purchases, it is simply an established contract vehicle, or a "License to Hunt."
There are many terms that all mean "GSA Contract" – GSA Schedule, Multiple Award Schedule, Federal Supply Schedule, Indefinite Delivery Indefinite Quantity contract. And there are all of the Acronyms: MAS, FSS, IDIQ. All of these basically refer to the same thing.
The GSA website defines the GSA schedule as "a government-wide, indefinite delivery, indefinite quantity (ID/IQ) Multiple Award Schedule (MAS) contracts." This definition assumes you have a pretty deep understanding of government-speak, so lets define it in regular terms as well:
The GSA Schedule Program connects federal buyers to approved Government Contractors to purchase their pre-negotiated products and services.
The Contractor / Vendor Perspective
To a Contractor (aka Vendor) the GSA Schedule Program is a channel for sales to flow through. There are several online tools that GSA Contractors gain access to, such as GSA Advantage and eBuy, which offer exclusive access to GSA opportunities. And without a GSA Contract, a Vendor has no sight into these opportunities.
When you are awarded a GSA Schedule Contract, the discounts for your pricing offered to agency buyers has gone through competitive analysis, negotiations, and is then fixed. Therefore, federal buyers see your company as less risky because the GSA has already given the stamp of approval. So, GSA Contractors enjoy a reduction in friction when selling to federal buyers.
Federal Buyers, usually referred to Contracting Officers or KO's, are tasked with spending taxpay dollars for departmental purchases according to the Federal Acquisition Regulation (FAR). This means that they are under a lot of pressure to keep to a very large legal document and very strict procedures with every acquisition. KO's can get in trouble if even the smallest deviation is found. They can even be held personally liable and go to prison. KO's live in a high-stakes world, and are very risk averse. The GSA Schedule program offers them some relief where many of the FAR clauses are built-in and Pricing has already bee researched and negotiated.
In the eyes of most government purchasing agents, the GSA Schedule program is simply a Purchasing Toolkit. If they are looking for products, they go to GSA Advantage, just like we go to Amazon. If they are in need of a solution, then they draft a Request for Quote (RFQ) , and then post it to GSA eBuy, which is an exclusive bidding area.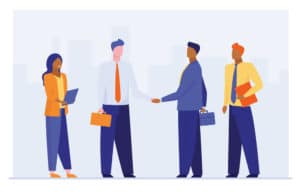 Now that we have covered the question "What is a GSA Contract" you are likely wondering about the process to get GSA Certified. Initially, a document package, called an ""offer"" is prepared and submitted electronically to the GSA for review. After the GSA has had time to review the large group of documents, they commonly respond with several clarification items, which must be addressed hastily. After the offer documents are deemed acceptable by the GSA. Next, Negotiations are scheduled and completed, determine final GSA Contract Pricing.
 The final terms and conditions agree upon in Negotiations are wrapped-up in the Final Proposal Revisions document, then the GSA Contract is awarded. Then, registrations in the GSA systems are completed, and the GSA Contract can be used to conduct federal business."
We hope that you now know all three ways to answer the question "What is a GSA Contract?" You now should be able to understand the difference between each is perspective. If you have any further questions, please feel free to leave them in the comments below, or reach out to us directly.
Download the Resource Pack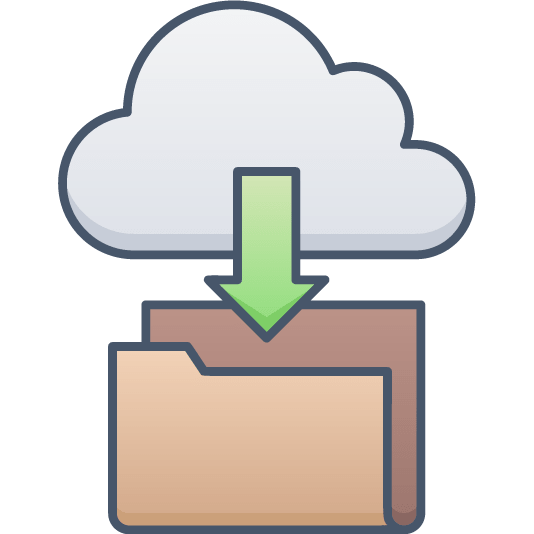 We FOCUS on GSA Contract Services! This allows us to offer the best services at an affordable price. We make the GSA Schedule process easy for you!
Schedule a Free Consultation
If you qualify for a GSA Contract, or you have some questions, schedule a call to speak to a GSA expert to discuss the next steps.