What is GSA Schedule 70?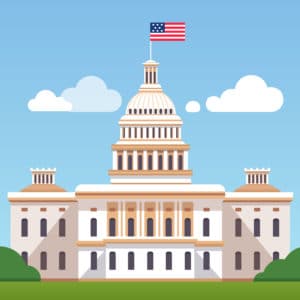 IT Schedule 70 is a Multiple Award Schedule (MAS) contract. This Information Technology procurement vehicle that offers products, services, and solutions. There are no dollars attached to this Contract, it is an Indefinite Delivery Indefinite Quantity (IDIQ) contract. It is more of a channel for sales to flow through. This means that a GSA Schedule contract is not a "for-dollar" contract. Just because you have the contract does not mean you automatically get business.
The IT Schedule 70 is the largest procurement vehicle and the most widely-used acquisition offering in the federal government. Nearly one-third of all MAS contractors are available through IT Schedule 70's Special Item Numbers (SINs). Considered 'Evergreen', IT Schedule 70 contracts contain a five-year base period, plus three five-year option periods.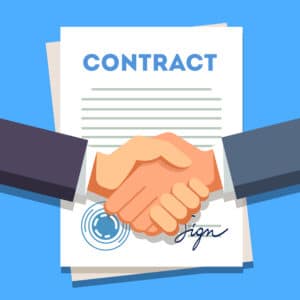 The GSA IT Schedule is most often used for service-oriented government projects, but is also a place to buy hardware. Approximately 80 percent of IT Schedule 70 contract holders are small businesses.
Federal, state, local, and tribal government customers utilize GSA's IT Schedule 70. This allows them to optimize the planning and procurement process, and also leverage GSA's suite of online tools. These buyers then have the ability to facilitate market research and use the GSA Schedules streamlined purchasing capabilities.
Key Benefits of GSA's IT Schedule 70
Over 80 percent of Schedule 70 suppliers are small businesses. This makes this program the easiest way to enter the federal market.
By streamlining the process to buy from your company, a GSA Contract offers great benefits.
The GSA IT Schedule 70 is the government's go-to source for IT acquisitions. It is broadly recognized for its benefits of cost savings, time savings, selection, and built-in value.
The efficiencies associated with purchasing information technology through the IT Schedule are very real. Much friction is removed from the buying process through established terms and conditions and pre-negotiated pricing. Therefore, the IT Schedule saves both time and money for government customers.
How do you get on GSA Schedule 70?
In order to become an IT Schedule 70 contract holder, a Contractor must go through a document preparation and review process. After a GSA Contract is awarded, the Contractor can use the GSA systems to sell their IT products and services to Federal Agency buyers. Getting a GSA Schedule 70 contract is a very technical process. Each stage requires specific experience in GSA Contract documentation and the overall process to carry the process to award. A specialist with attention to detail to the best terms, conditions and discount structure being awarded to your Company. Here are the 4 stages: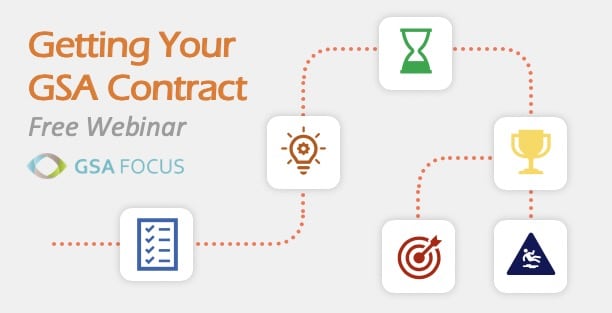 Step-by-step process to get a GSA Contract
Document Preparation – Preparing the GSA Offer, which is the group of around 30 documents arranged in the very specific way the GSA requires. Then the document package is uploaded and submitted to the GSA E-Offer system.
GSA Review and Clarifications – A GSA Contracting Specialist (or Officer) within the Schedule 70 department will be assigned to review your package. After their review, they will reach out with clarification questions or expanded document requirements.
Negotiations and Award – The discounts, terms and conditions are negotiated and then shortly after, the GSA Contract is awarded under Schedule 70.
Post Award – Final preparations and upload into the GSA systems is the last step, and this will assure you are found by buyers, and your access to GSA eBuy is unlocked, so you can receive IT opportunities in Schedule 70. This is the stage where you sink or swim.
Marketing – A GSA Contract gives you the opportunity to sell to the government. You still have to market. Preparing a Federal Marketing Plan, pushing your Business Development efforts, and fine-tuning your Proposal Writing skills are all vital to the success of your company in the Federal Market
Top GSA Schedule 70 Categories
GSA Schedule 70 Has 4 basic categories of Special Item Numbers (SIN's).
54151S: Professional IT Services
Information Technology Professional Services includes resources and facilities management, database planning and design, systems analysis and design, network services, programming, conversion and implementation support, network services project management, data/records management, and other services.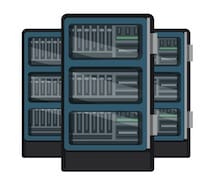 33411: IT Hardware
Purchase of New IT Equipment and Refurbished Equipment is available under Schedule 70. There are many categories of IT Products that federal buyers can purchase through this SIN.
511210: Software and Maintenance
This includes Term Software Licenses, Perpetual Software Licenses, and Maintenance of Software as a Service. A large variety of Software applications are offered under these SINs.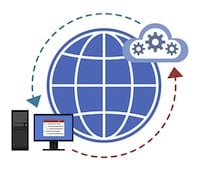 All other SIN categories
There are plenty of other subcategories of SINs, including: Cybersecurity, Cloud Computing Services, Health Information Technology Services, Training Courses, Subscriptions, Wireless, Earth Observation, COMSATCOM Services, Identity, Credential and Access Management.
GSA Schedule 70 – Market Details
You are now well informed on what the GSA IT Schedule 70 program is. However, my guess is that you are asking how this can help your company. Let's start by looking at the sales numbers that this market offers:
$15,046,299,541 = Schedule 70 SalesNumber of
4856 Contractors
$3,098,497 = Average Sales per Contractor
*2018 Data, last available

The GSA Markets this Program for You
GSA and non-GSA conferences provide an opportunity to help Agency Buyers learn about key acquisition vehicles. For example, GSA's training conference includes over 200 classes in acquisition, project management, sustainability and technology.
Another GSA eTool called eBuy provides assistance with conducting head-to-head competitions through the use of an on-line Request for Quote (RFQ) tool. GSA's eBuy allows agencies to request information, find sources and prepare RFQs for required products and services offered through GSA Contracts.
GSAAdvantage! is an online shopping and ordering system that gives agencies access to over 18,000 MAS contracts, as well as over 28 million products, services, and solutions at the best value. The GSAAdvantage! website now has around 800,000 registered users and receives 500,000 visits per day. In addition to federal government users, state and local government agencies can use GSAAdvantage! to purchase IT and disaster recovery products and services.
Leveraging GSA Schedule 70
Getting your GSA Contract is just the first step of many. You will now need to learn how to use this tool to your advantage. There are several steps to take to assure that you put this IT Schedule to good use.
The Winning Process
Getting a GSA Contract, and accessing eBuy can be a major windfall for your company, but it is not easy. You will still need to put in the work to build out processes, and continuously improve them.
Locate – Select the right eBuy opportunities for you.
Engage – Write winning proposals and engage the customer.
Track – Learn how to increase your "winning percentage"
Learn More >>
Leveraging GSA eBuy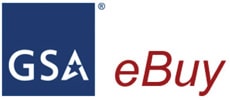 eBuy is a website, run by the General Services Administration (GSA) that allows federal buyers to Request Proposals from GSA Contractors (www.ebuy.gsa.gov). eBuy is designed to simplify the purchasing process for federal buyers supplies looking to acquire products or services under GSA Schedule Contracts, GSA Technology Contracts, State & Local (under Cooperative Purchasing and the Disaster Recovery Programs).
Government buyers can use GSA Ebuy to obtain quotes or proposals for services, large quantity purchases, big ticket items, and purchases with complex requirements. GSA Ebuy is an electronic Request for Quote (RFQ) system designed to allow government buyers to request information and quotes online, for millions of services and products offered through GSA's Multiple Award Schedule (MAS) and GSA Technology Contracts.
Leveraging GSA Advantage

For Service providers, the benefit of GSA Advantage is as a search engine. Many Federal buyers will go to this website catalog to search for Contractors to bid on their projects. Again, this takes place before the need is publicly posted.
GSA Advantage! Is an online catalog ran by the GSA, where GSA Certified Companies can upload their products for direct purchasing by federal buyers. The GSA Advantage! catalog is best compared to a giant e-commerce site which only GSA Schedule Holders can upload to.
GSA Advantage is a very strategic tool for any GSA Schedule Holder offering products. This is because federal buyers can purchase on this web-based system with a government purchase card. Most product purchases take place through the GSA Advantage! website long before the need is posted publicly. So, the benefit of having this early touch-point is invaluable.
Making Your Pricing competitive
The first step in pricing for GSA Schedule proposals should be for the potential Schedule holder to define the cost structure of their Company offerings.
There are two broad categories of costs – direct and indirect. Direct costs can be determined by looking at the costs incurred for labor, materials, and other direct costs. Indirect costs can be determined by establishing cost pools and bases and by calculating indirect rates. By determining the direct and indirect costs and by adding a profit factor, prices can be established for products and services for a GSA Schedule.
Let us now relate this to the GSA Schedule contract process. GSA final pricing is based on the offeror's commercial sales, and is ultimately negotiated.
We start with the offeror's current, dated Commercial Price List (CPL) or commercial market pricing. The offeror then identifies its Most Favored Customers (MFCs) and the discount offered to the MFCs. Then, the offeror determines the discount to be offered to GSA.]
GSA Schedule 70 prices represent not-to-exceed prices. Contractors establish GSA Schedule prices with all order sizes, types, complexities, geographical regions, etc., in mind, anticipating the opportunity to discount prices at the order level.